'Bringing Up Bates' New Season Kicks Off With Surprise Wedding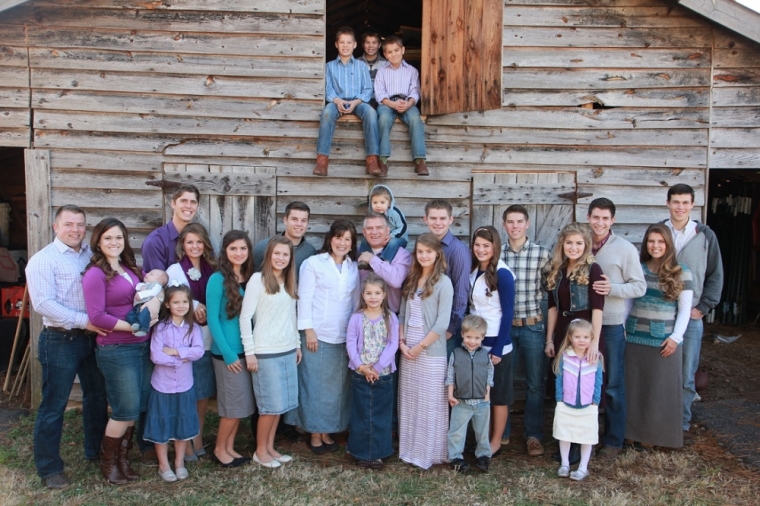 The sixth season of "Bringing Up Bates," launched Thursday with a celebration of love as Kelly Jo Bates' mother surprised the entire family with the announcement that she would be getting married for a third time.
The Bates clan, which includes parents Gil and Kelly Jo, 19 children and six grandchildren, is getting bigger. In the most-recent episode of the reality show, Kelly Jo's mother, Betty, reveals that after the death of her second husband, she is ready to walk down the aisle again.
"My stepfather [Bill] had been sick for a very long time and unfortunately, my stepfather passed away and that was a really, really difficult time for my mother," Kelly Jo said during a video confessional for the show. "She just went through a very sad, depressed time. But in the meantime, she met a really wonderful man named Tom, and they surprised all of us and announced that they would be getting married, which was exciting for us because I don't think I've ever seen my mom so happy in a really long time."
Most of the members of the extensive family traveled to Clayton, North Carolina, for the wedding and even helped provide entertainment for the night as Erin played the piano while Tori and her boyfriend Bobby Smith sang a duet.
"I was really excited about being able to come to the wedding because Tori and I have never been to a wedding together, and just to be reminded of all of it and think ahead a little bit to one wedding that will be a little bit more personal," Smith gushed while smiling at Tori.
The episode premiere also focused on Tori and Smith's budding relationship which began in February.
"(Tori) says she's going to wait and get married after she graduates, but I have a feeling they won't last. That's what Erin said, too, but she ended up doing it early," Kelly Jo said of the young romance. "So much is happening right now. I guess it's a really pivotal point for all of our kids, so it just really has us excited and kind of running around like crazy."
The sixth season of "Bringing Up Bates" will include 12 more episodes. According to a statement shared with the Christian Post this season will focus on a "summer of love for the family:
"From Carlin's blooming relationship (will it become a courtship?) to Tori's deepening bond with Bobby (will it end in a proposal?) to someone getting married in the premiere (who will it be?), love is blooming for the Bates. And lately, their simple rural lifestyle in Tennessee is in a flurry of transitions as this remarkable and ever-expanding family continues to navigate life's trials and triumphs. Erin and Chad get pygmy goats, Jeb and Jud take martial arts classes and Jackson gets his learner's permit. Meanwhile, Bobby graduates from college and contemplates moving from Florida to Tennessee to be closer to Tori, and Nathan pursues his dream to be a pilot instructor."
"Bringing Up Bates" airs Thursdays on the Up Network.
Follow Jeannie Law on Twitter:
@jlawcp