'Bringing Up Bates' Stars Chad and Erin Thank God for the Miracle Birth of Daughter, Brooklyn Elise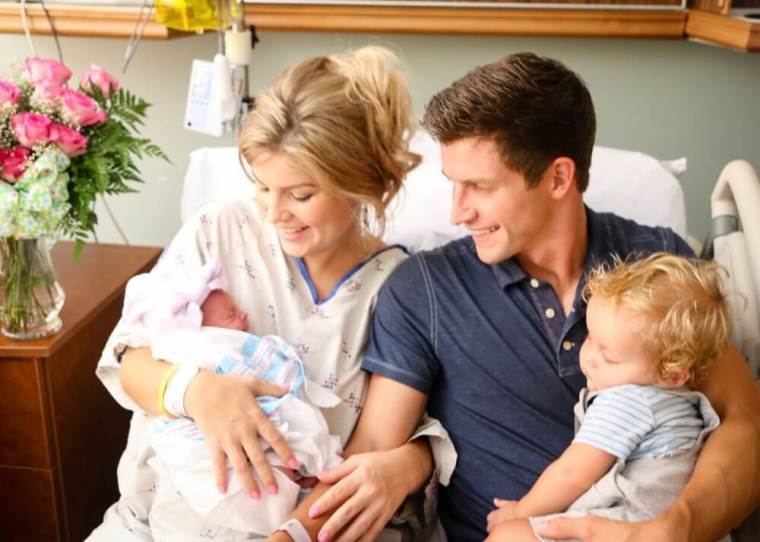 "Bringing Up Bates" stars Chad and Erin Paine say they are grateful for the birth of their second child, Brooklyn Elise Paine, following a difficult pregnancy.
Their healthy baby girl was born at 5:42 a.m. ET on Saturday, and weighs 6 pounds and 6 ounces.
Chad and Erin shared their emotional first moments with Brooklyn after her birth in a statement to The Christian Post: "Our hearts are overflowing with joy at the arrival of our sweet Brooklyn! We have looked forward to this day with so much hope, anticipation and excitement. God has answered many prayers and calmed many fears throughout this pregnancy, and to hold our little princess in our hands for the first time is truly a miracle and dream come true."
Since the series first premiered on New Year's Day in 2015, "Bringing Up Bates" has become the highest-rated series in UPtv's history. The reality series takes a fresh look at the ever-changing family dynamics of Gil and Kelly Jo Bates and their 19 children, ages 2 to 26, and grandchildren, including babies Carson, Kaci and now Brooklyn.
The family fun continues in season 4 as it's a time of change for the Bates family with new loves, new careers, and a new grandbaby. Many of their children are beginning to forge their own paths outside of the family and are experiencing both the highs and lows of life.
In Thursday's episode titled, "Bates Make the Grade," it's time to flip the tassel as Trace and Carlin get ready to receive their high school diplomas. But as the family prepares for the big bash they find themselves one man down when Kelly Jo falls ill, leaving Carlin to take the party planning lead. Fans must watch to see if her siblings will come to her rescue and help her pull off the greatest graduation party yet.
"Bringing Up Bates" airs at 9 p.m. ET every Thursday on UP.
For more information about the series, visit The Bates Family