British council unlawfully discriminated against Franklin Graham by pulling ads for event, judge rules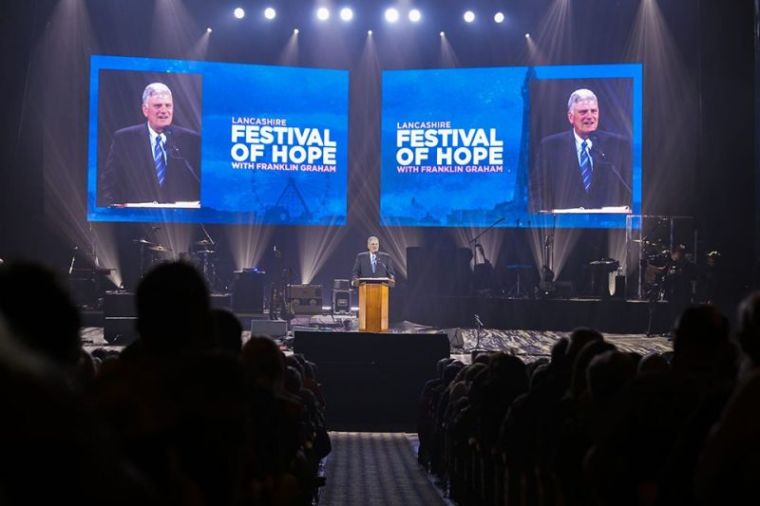 A British judge has ruled that Blackpool Council discriminated against Christians when it banned ads for the Lancashire Festival of Hope with Franklin Graham.
Judge Claire Evans of the County Court of Manchester ruled Thursday that the Blackpool Borough Council and Blackpool Transport Services wrongly censored ads for a 2018 event featuring Graham, son of the late evangelist Billy Graham. 
Evans concluded that the Council and transportation officials had violated Graham's religious rights and "had a wholesale disregard for the right to freedom of expression possessed by the Claimant."
"It gave a preference to the rights and opinions of one part of the community without having any regard for the rights of the Claimant or those who shared its religious beliefs," wrote Evans.
"It made no effort to consider whether any less intrusive interference than removing the advertisements altogether would meet its legitimate aim."
James Barrett, chairman of the Board of Directors for the Billy Graham Evangelistic Association U.K., celebrated the ruling in a statement on Thursday.
"This ruling confirms that all Christians in the U.K. have the right to share their beliefs in the public square without being discriminated against or interfered with by public officials and other groups that want to silence them," Barrett said.
"I am grateful the courts have once again reiterated that the freedom to speak only what is not offensive is not freedom of speech at all."
For their part, the Council and the transportation officials said they were reviewing the decision to determine any possible further action, according to the BBC.
In 2018, Graham hosted an evangelical revival event at Blackpool Winter Gardens known as the Lancashire Festival of Hope with Franklin Graham.
However, the announced event garnered controversy and outcry from some locals, given Graham's adherence to Christian sexual ethics, opposition to same-sex marriage and warnings about radical Islamic ideology.  
In response, Blackpool banned bus ads promoting the event, claiming that they "resulted in heightened tension" over Graham possibly preaching "hate and homophobia" at the event.
The ads did not mention Islam or homosexuality, but rather had the statement "Time for Hope!" and information on the dates and location for the multiday gathering.
In a Facebook post to his official page from 2018 in response to the censorship, Graham stated that he was "sorry that some see hope as offensive."
"I'm sorry that some see hope as offensive, but I can assure you that tens of thousands of people in Blackpool and across the United Kingdom are searching for hope," wrote Graham at the time.