British Theater Cancels Debut Screening of 'Noah' Due to Flooding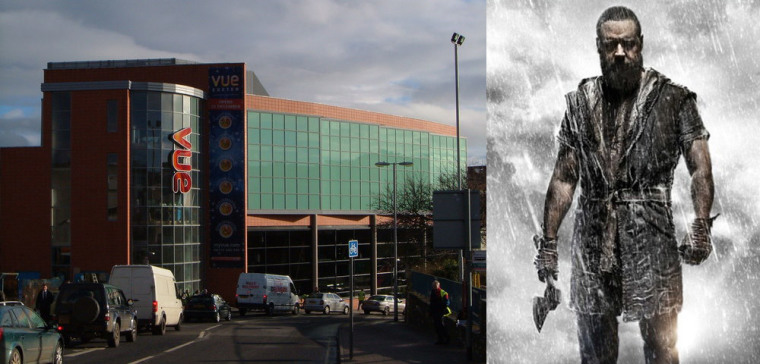 The first screening of "Noah" in Exeter, England was cancelled due to, of all things, flooding.
Upon arriving at 7am on Friday, employees of the Vue cinema discovered water had leaked throughout the building. The 12:15pm showing of the biblical blockbuster was cancelled as staff cleaned the wet mess. Ticketholders didn't have to wait too long, though, as the cinema was ready for the 2pm show.
A broken ice machine was found to be the culprit.
The weekend's box office numbers are not yet available for the United Kingdom, but "Noah" was attempting to unseat "Captain America: The Winter Soldier" for the top spot in its opening weekend in the country.
H/T: The Independent