Caleb Schwab, Son of Christian Lawmaker, Was Decapitated During Schlitterbahn Water Park Accident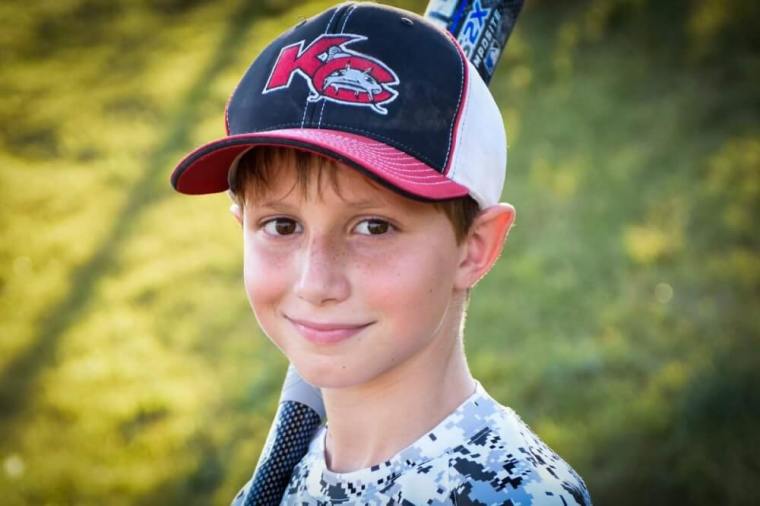 Caleb Schwab, the 10-year-old son of Christian Republican Kansas state Rep. Scott Schwab, who died at the Schlitterbahn water park in Kansas City on Sunday while riding the Verrückt, known as the world's tallest water slide, was decapitated during the ride, local police and eyewitnesses confirmed on Monday.
Information released by police in Kansas City said Caleb, who has been described as a faithful Christian and athlete, suffered a "fatal neck injury." He was found dead in a pool at the bottom of the slide and police confirmed with People magazine that the boy was decapitated.
Eyewitness Esteban Castaneda told ABC News that the scene at the park after Caleb's death was horrific.
Castaneda recalled first hearing booms coming from the area of the slide where the accident occurred then saw a body wash down directly after a raft did.
He said once that happened a lifeguard then tried pushing the crowd back from the slide but he still tried to help because he thought someone was lying face down in the pool. Castaneda said the lifeguard told him there was nothing he could do to help and that's when he noticed what appeared to be the decapitated boy.
Two other women, he told ABC News, were still strapped into the raft but the first position was empty, and it is likely where Caleb was sitting.
According to Fox4kc, Caleb, who was at the park with his parents and brothers, is the second son of Schwab and his wife, Michele.
The two adult women he was traveling with on the slide also suffered injuries. One suffered a broken jaw, and the other a broken bone in her face and had to have stitches in her eye, according to the local news station.
The husband of one of the women said while they were both suffering emotionally, they could not say exactly what happened because it happened so fast. One of the women had her eyes closed while one said it was the worst day of her life.
Castaneda told ABC News that he had ridden the slide earlier in the day with his cousin's 14-year-old daughter and she told him that her safety belt's Velcro came undone toward the end of her ride.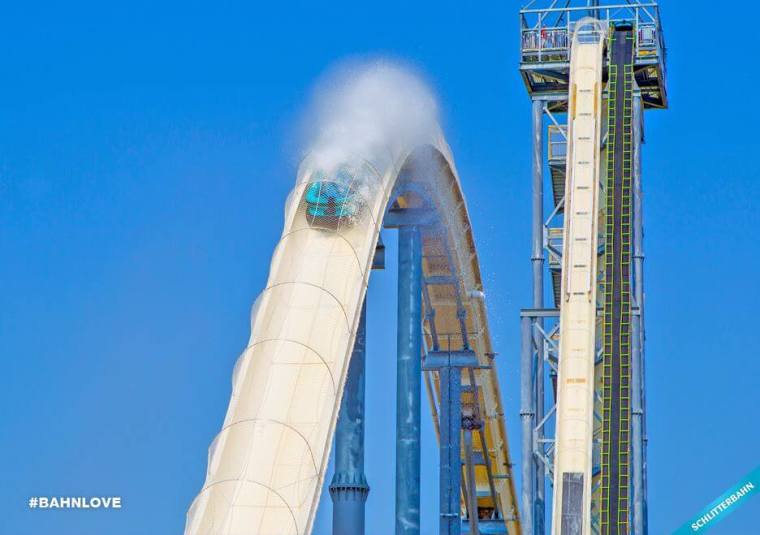 In a statement Monday, Schlitterbahn Kansas said they were also grieving for the Schwab family and stressed that "safety is our top priority at Schlitterbahn" and "all rides are inspected daily before opening."
"We are deeply and intensely saddened for the Schwab family and all who were impacted by the tragic accident on the Verrückt water slide at Schlitterbahn Kansas City on Sunday afternoon. The family and each and every one of those affected are foremost on our minds and in our hearts today. We ask the community to please keep all of those impacted in your thoughts and prayers," the statement added.
Park officials further noted that the Kansas Police Department is investigating Caleb's death and all questions regarding the investigation should be directed to them.
The Verrückt, which when translated from its German origin means "insane" or "crazy," opened in July 2014 and was declared by the Guinness World Records as the world's tallest water slide. The 17-story descent can also reach speeds of up to 70 miles per hour.
Caleb's family, who attend LifeMission Church in Olathe, Kansas, have been getting an outpouring of support since the accident.
A Gofundme campaign created on Sunday to raise $15,000 to help with Caleb's funeral expenses has raised double the target as of Tuesday morning.
The Kansas City Mudcats baseball team of which Caleb was a member also released a statement on the boy's untimely death.
"First and foremost, I would like to express our deepest condolences to the Schwab family. We are completely grief stricken with heartbreak," wrote coach Kurt Dunn Jr.
"Every child that participates in sports with our organization becomes a part of our 'Mudcat family.' All of our players, current or former, have been touched by this tragedy regardless of if they personally know Caleb or not," he continued.
"As a team, we are taking this time to make sure that all of Caleb's family, friends, and teammates are taken care of as they move forward to heal from this hardship. Caleb's energy and amazing zest for life was inspiring and will be truly missed," he ended.