Calif. City Accused of Telling Church to Stop Feeding Homeless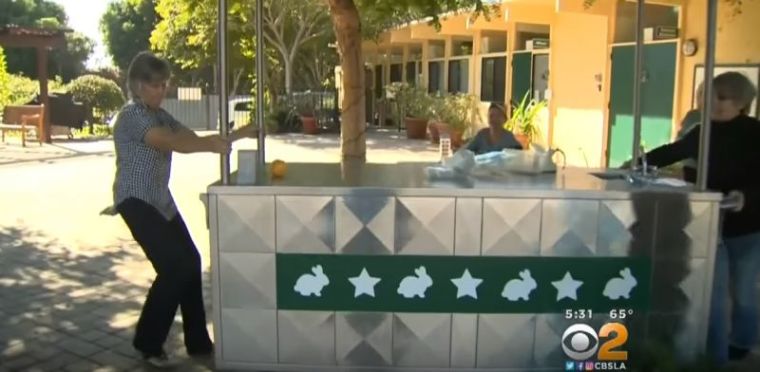 A city in California is garnering controversy over an apparent decision to stop a church from feeding local homeless, effective after Thanksgiving.
Malibu United Methodist Church has a program that once a week feeds between 60 to 100 homeless individuals in the Southern California community.
However, city officials recently contacted Malibu UMC about its program, asking the church to cease its food service ministry by Thanksgiving, according to a recent CBS Los Angeles story.
Dawn Randall, a worker with Malibu UMC, told CBS that the reason given by the city was that officials believed the charity was "increasing homelessness."
Begun in 2014, Malibu UMC's food service to local homeless came as the local homeless population has increased in recent years.
"In the Malibu area specifically, numbers are up by 3.8%, increasing from 8,371 counted in 2013 to 8,688 counted in 2015," reported The Malibu Times in May 2015.
"Though the rates of homeless veterans have remained steady over the past two years, according to data collected by a team of volunteers, homeless individuals with mental illnesses have increased by over 2,000 across the region, to a total of 12,253 in January [2015]."
In addition to the Wednesday meals, Malibu UMC has also held an annual Thanksgiving dinner for the less fortunate for the past two decades and is a partner with the Malibu Labor Exchange.
"The Malibu Labor Exchange believes that no community, city or country can ignore the existence of poverty," notes an entry on Malibu UMC's website.
"[MLE] has established a day labor hiring site to provide a humane and organized center where the poorest workers in the community have an opportunity to acquire day work that could lead to regular employment a better future."
For its part, the city of Malibu denies that it told the church to stop providing the Wednesday meals following an in-person meeting between Malibu UMC and local officials.
"All parties agreed to gather more information and come back to continue the constructive dialogue after the Thanksgiving holiday," stated the city in a press release, as reported by KBUU News.
The church's weekly food services for the homeless is expected to be on the agenda of Malibu City Council's next meeting, scheduled for Monday.