Calif. County Allows Christian Group to Display Nativity Scene on Public Property for Epiphany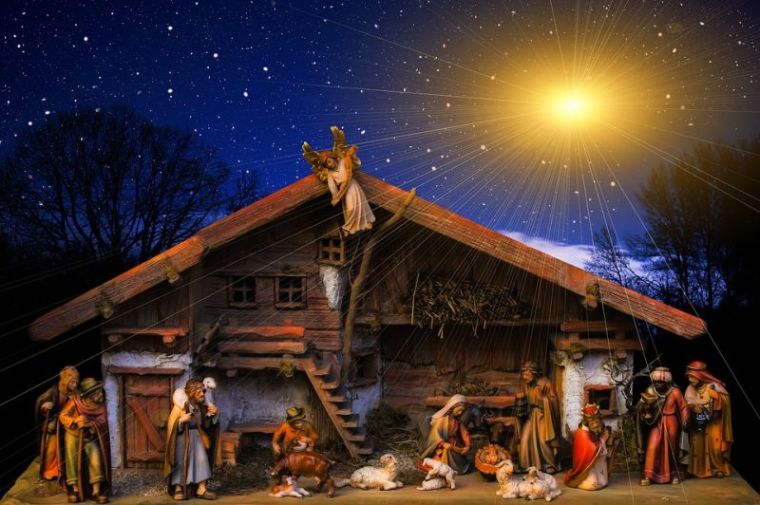 A California county has agreed to allow a Christian group to display a Nativity scene on public property in celebration of the Epiphany following intervention from a conservative law firm.
The Santa Cruz Government Center will have a nativity display placed on its property on Friday, which will be the day before the Feast of the Epiphany, which closes the liturgical Christmas season.
The request for the display was initially rejected by Santa Cruz County before the Chicago, Illinois-based Thomas More Society intervened.
In a statement emailed to supporters on Wednesday, Thomas More Society president and chief counsel Tom Brejcha said he and his organization "will not be silent."
"Anti-Christian, anti-Christmas rhetoric and satanic expositions merely serve to provide sharp emphasis by means of their stark contrast with the positive, uplifting, hopeful, and joyous message of Christmas," Brejcha said.
"The Christmas message bears secular as well as religious significance, as it highlights the hope and miracle of birth and new life, the inherent dignity of each and every human being, focusing our attention on the humble and lowly infant wrapped in swaddling clothes and laid in a manger amidst straw and animals, honored by shepherds and kings alike, and heralded by choirs of angels."
Dat Nguyen of the Santa Cruz Nativity Scene Committee said that he and his organization "are excited to share our seasonal message with the public, as the Constitution allows us to do."
"More than just an opportunity to share our faith, it is a chance to invite everyone to seek peace on Earth and goodwill to all," said Nguyen, as quoted by the Thomas More Society.
During the Christmas season, the Thomas More Society has worked alongside groups like the American Nativity Scene to secure the display of manger scenes on public property, especially state capitols.
For example, last month, the Thomas More Society announced that the Sacramento Nativity Scene Committee was able to successfully display a manger scene at the state capitol building from Dec. 17–27, 2017.
"The steps of the capitol are a public space where all citizens can express their values and opinions, and we are excited that the Christ child is one of the viewpoints represented in this space," said SNSC co-chair Corrina Konczal.
"The positive message the Nativity brings to Sacramento reminds us all of the true meaning of the Christmas season, and we're so glad to be a part of that."