Calif. Christian Baker Who Refused Gay Wedding Cake Can Keep Baking, for Now, Judge Rules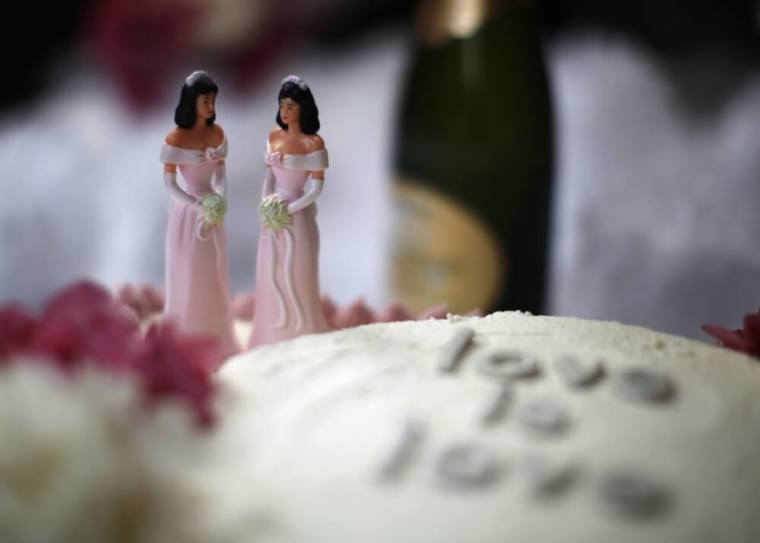 A Christian baker has won a temporary court victory against the state of California's attempts to force her to bake cakes for a same-sex wedding against her religious convictions.
Kern County Superior Court Judge David Lampe last week denied the state's request for a temporary restraining order against Cathy Miller, the owner of the Tastries Bakery in Bakersfield.
According to the Freedom of Conscience Defense Fund, the law group defending Miller, the state of California filed an emergency motion for a temporary restraining order on Wednesday of last week.
FCDF stated that the state government wants the court to order Miller, who respectfully declined to bake a cake for the celebration of Eileen and Mireya Rodriguez-Del Rio's wedding in August, to either create wedding cakes for same-sex weddings or no longer sell wedding cakes period.
"The government sprung this needless motion on Cathy without notice, forcing her to scramble with less than 12 hours to prepare," FCDF's President and Chief Counsel Charles LiMandri said in a statement. "This unprofessionalism is just another example of the LGBT activists and their government allies' crusade to crush Cathy because of her Christian beliefs."
Lampe ruled last Thursday that he didn't have enough information to make a ruling and another hearing is scheduled for Feb. 2, which still leaves Miller open to the possibility that she could be required by the court to bake cakes for same-sex weddings or refrain from baking wedding cakes at all.
Lampe's decision to deny the restraining order was due to the fact that he had not yet heard Miller's side of the story. FCDF explained that the judge ruled that there was no sense in rushing to grant the restraining order when the case involves civil rights of both parties.
Miller's troubles began last August when the lesbian couple entered the bakery wanting a wedding cake to celebrate their wedding that had happened months prior.
Although she declined to bake the cake, FCDF reports that Miller recommended that the couple visit another baker who could accommodate their request.
After the rejection by Miller, the women voiced their displeasure on social media, which prompted a strong social media backlash against the bakery.
The women also turned to the California Department of Fair Employment and Housing, asking the agency to enforce the state's civil rights ordinance that prohibits businesses from discriminating on the basis of sexual orientation.
The department investigated Miller and gave her a list of 40 personal and business related questions that she must answer before the Feb. 2, according Bakersfield.com.
"My conscience doesn't allow me to participate in certain activities that are contrary to my biblical beliefs," Miller said in a statement. "I pray that we can all come to an understanding so that we can continue to get along."
Following the judge's ruling, Kevin Kish, the director of the Department of Fair Employment and Housing, expressed optimism about the case moving forward, saying that California "does not create exceptions to its civil rights laws to allow businesses to discriminate on the basis of sexual orientation."
"After a careful review of the preliminary facts, DFEH concluded that legal intervention was warranted to ensure equal access to services and prevent harm resulting from discrimination until our investigation is complete," Kish was quoted by Bakersfield.com as saying.
Miller's case comes as the United States Supreme Court on Dec. 5 heard arguments in the case of Colorado baker Jack Phillips, who was punished by the state government for refusing to bake a cake for a same-sex wedding celebration.
Miller's case is also similar to a case in Oregon in which a Christian baker was fined over $135,000 for refusing to bake a cake for a same-sex wedding.
"It's no coincidence that the DFEH's new attack on Cathy comes as the Supreme Court weighs the similar case of cake artist Jack Phillips in Colorado," LiMandri concluded in his statement. "The assault on religious liberty and the freedom of conscience is simply astounding. But neither Cathy nor we are backing down — the freedom of all Americans is at stake."