California Has Most 'Hate' Groups in America, Says Controversial SPLC Hate List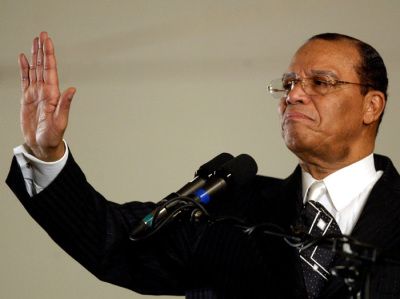 More than 1,000 active hate groups are operating across America and California has more of them than any other state, according to a controversial list produced by the Alabama-based Southern Poverty Law Center.
From church groups opposing homosexuality, to groups that promote racial superiority, the SPLC's hate map has identified and included 1,007 organizations on their hate list based on beliefs or practices they conclude "attack or malign an entire class of people, typically for their immutable characteristics."
With 82 such organizations identified by the SPLC based on news reports, law enforcement data and literature produced by the groups, California has emerged as the state with the most organized hate in America. Alaska, Vermont and Wyoming are at the bottom of that list with two hate organizations apiece.
"Hate group activities can include criminal acts, marches, rallies, speeches, meetings, leafleting or publishing," notes the SPLC. "Websites appearing to be merely the work of a single individual, rather than the publication of a group, are not included in this list. Listing here does not imply a group advocates or engages in violence or other criminal activity."
In an interview with The Christian Post on Wednesday, however, Barbara Coe, founder and president of the California Coalition for Immigration Reform which is listed as a hate group by the SPLC, said the list mischaracterizes the work of her organization. The SLPC's hate list has only helped to fuel hate for her organization, she explained.
"I am constantly open to attacks. I have four single-spaced pages of hate calls and death threats that I think is partially as a result of that list," said Coe.
Despite the attacks, she says, she has never made any attempts to get her organization removed from the list.
"I don't care about the list. I think it's an honor that they are identifying that many patriot groups in California. They want to identify us as hate groups, let them," she told CP.
Other organizations on the SPLC's hate list like the Family Research Council aren't as dismissive of the hate label. Last year, the Washington, D.C.-based organization was attacked by a gunman, Floyd Corkin, who admitted to federal investigators that he selected the organization from the SPLC's hate groups list. Corkin shot and injured building manager Leo Johnson in what has been classified by the FBI as a domestic terrorist attack.
When asked why he targeted the FRC, Corkin said: "It was uh, Southern Poverty Law lists, uh anti-gay groups. I found them online. I did a little bit of research, went to the website:"
FRC President Tony Perkins complained that the SPLC's "reckless labeling" has led to "devastating consequences."
SPLC claims that FRC is hate group because of its opposition to "same-sex marriage, hate crime laws, anti-bullying programs and the repeal of the military's 'Don't Ask, Don't Tell' policy."
"The Southern Poverty Law Center, which has now been linked to domestic terrorism in federal court, should put an immediate stop to its practice of labeling organizations that oppose their promotion of homosexuality," Perkins commented earlier.
In a statement on Wednesday, Tim Wildmon, president of the American Family Association, which has over 2.5 million supporters across America and is also listed as a hate group by SPLC, called for an end to the controversial hate list.
"The Southern Poverty Law Center must be held accountable for its irresponsible classification of many organizations across America – they currently list over 1,000 organizations as 'hate groups.' But according to researcher Laird Wilcox, many of these organizations are nothing more than 'two guys and a post-office box,' and many others may not exist at all since the SPLC doesn't list addresses for them that can be checked," noted Wildmon.
"SPLC demonstrates the very hate with which they have labeled us and tagging AFA as a hate group could not be further from the truth. AFA cares enough to help homosexuals live rather than die from a reckless lifestyle. We live out our mission statement which is filled with love because we are called to love every person God created."
The Christian Post reached out to the Southern Poverty Law Center for comment on their controversial list and how an organization could be cleared from their hate label but the manager of the list was unavailable.