Can Church Planting Revive Christianity's Waning Influence?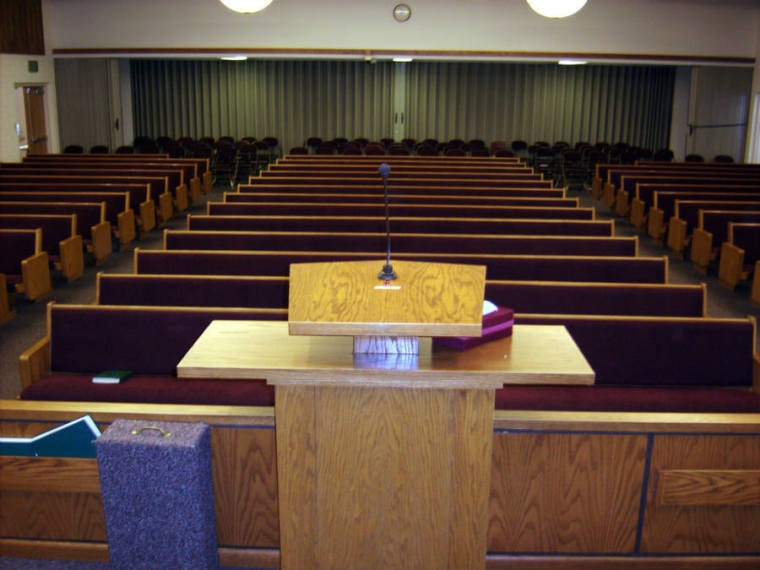 NEW YORK — A 2013 Gallup poll found that most Americans think religion is losing its influence in the United States, while a religious landscape survey from the Pew Forum found that "the United States is on the verge of becoming a minority Protestant country." Could church planting be the key to turning these trends around?
Brent Storms, president & CEO of Orchard Group, a 66-year-old church planting network located in New York City, certainly thinks so. Storms planted his own church over 15 years ago, and for the past 10 years has assessed, trained and managed hundreds of other pastors who have felt called to found new Protestant communities.
In a recent interview with The Christian Post, Storms shared his views on how starting new churches can help Christianity thrive in America, and perhaps around the world.
Below is a transcript of CP's interview with Storms, followed by a video of the "CP Newsroom" discussion.
CP: First off, what is church planting?
Storms: Every church that exists in America or any other place in the world was started at one point. So a lot of times, people see a building and they think it's always been there, but somebody had to envision that church being started. A lot of times it begins with a dream of a leader and they rally other people together, maybe they meet in a home, and eventually they start to gather as a church. We do whatever we can to make it possible for those leaders who have a dream to start a new church. To get the resourcing they need, the funding, whatever it takes to get that church started.
CP: Go into some of those intricacies a bit. Planning, budgeting, and sometimes it takes years for a church plant to get off the ground.
Storms: Nobody does this alone. Even if a leader has a dream for a church that they want to see started in their community, it's gonna take a lot of people, volunteers that join them. It's gonna take financial partners to support the work. So some of what we do at Orchard Group is to develop a business plan for a new church, because in our country anyway, there's a lot of legal implications. So you have to be incorporated, you have to become a 501(c)(3) organization. You typically are going to have a pastor who's paid, so there's payroll issues and accounting issues. We provide a lot of the support behind the scenes to make it possible for a leader to focus purely on the ministry, focus on the people and focus on serving the community.
CP: The Orchard Group, which has been around for over 60 years, primarily focuses on urban communities and cities, correct?
Storms: [As] you mentioned we've been around since 1948, [it] is when the organization was started, and for most of those first four decades, the organization was exclusively focused on Metro New York. Not just the city, there were some churches planted on Long Island and in New Jersey, but it was a New York-based, New York-centric organization. So when we decided 15 or 20 years ago that we wanted to expand beyond New York, it made sense for us to take the things that we learned about working in a city and try to apply that to other urban contexts. When we expanded to Boston and Philadelphia and Baltimore and Washington, Pittsburgh and other cities in the Northeast, that helped to build our pool of internal learning and now we've started to take that to other cities across the country, and now slowly around the world.
CP: Cities have a prominent presence in the Bible. What is the significance of the city in church planting?
Storms: Significance would be the key word, or influence. You do see that when the Apostle Paul wanted to share the Gospel, he was very focused on going to cities. The other apostles started to spread around and start churches in cities. Partly because of the cultural influence that could happen. Partly because of just population density — if you want to reach a lot of people, you go where the people are. I believe that's still true today, as people more and more are moving to cities and you see statistics that indicate that in the future 70 percent of the population, or whatever the numbers might be, a more significant percentage of the population overall will live in cities. I think it's important for the Church to take that seriously.
CP: In Jeremiah 29:7, God tells the Jewish exiles in ancient times to embrace this new strange city that's pretty much enslaved them. But He says pray for the city, because their well-being is your well-being. How does that speak to Christians today about thinking positively about where we are in whatever community we have been planted?
Storms: Just the world "exile" has a negative connotation, for obvious reasons. The people of Israel were exiled from their home to go live in a foreign land, so that's where we get that concept. There is a sense in which that's true for us today, especially for us in America, where the Church had maybe over the last several generations, its greatest strength in rural or small town or a suburban contexts, and not as much strength in a city environment. So, when we're Christians living in the city, I think sometimes it does feel like we're living in exile.
I do think we want to think about starting churches that are going to make the city better for everyone. One of our new churches in Brooklyn works with an organization called Brooklyn Community Services that provides legal help, job training to people who don't have access to that. That's a great way of helping and serving the community.
CP: A big issue that seems to often come up when you look at the negative aspects of church planting is resentment among churches that have been in their communities for a long time who see a new pastor come in like they have all the answers. Or they feel neglected and ignored because they are not brought in to share their information about the community.
Storms: Ideally, a person who comes to the community is gonna come with a posture of humility, they're gonna come with a posture of learning and listening. Jesus told the parable, he said don't take the seat at the head of the table, take the seat at the lower end of the table and then eventually you're gonna be invited up. We want our leaders to enter their cities with that posture and listen and learn and serve until they're credible.
I think new churches can be started in ways that are good even for existing churches. New churches are often pioneering, they attempt things that maybe established aren't willing to attempt. They push the boundaries a little bit. The established churches learn from those new churches and adopt some of those things. Some people would even say, and there may be some statistical evidences to point to this, that new churches raise the bar for all the churches in the community.
CP: In regards to religion or Christianity perhaps being on the decline in the U.S., how does planting new faith communities address that issue?
Storms: I think there are a lot of people that would say that starting new churches is one of the most effective evangelistic tools that we have. When you start a new community, it does not have from its very beginning a sense of belonging to some people and therefore not belonging to others. So for a person who's maybe seeking or searching or even willing to accepting the invitation of a friend to come to church, there are fewer social barriers to entering and becoming part of a new church community. I think it is a tool. It may not be the only tool that is gonna make the difference. We happen to be in the work of starting new churches, so we think it's very important but I think it's one of the things God can use to help us reach our country and hopefully the world.