Can the US Have Both Religious Freedom and Gay Marriage? Louisiana Bill Shows Way Forward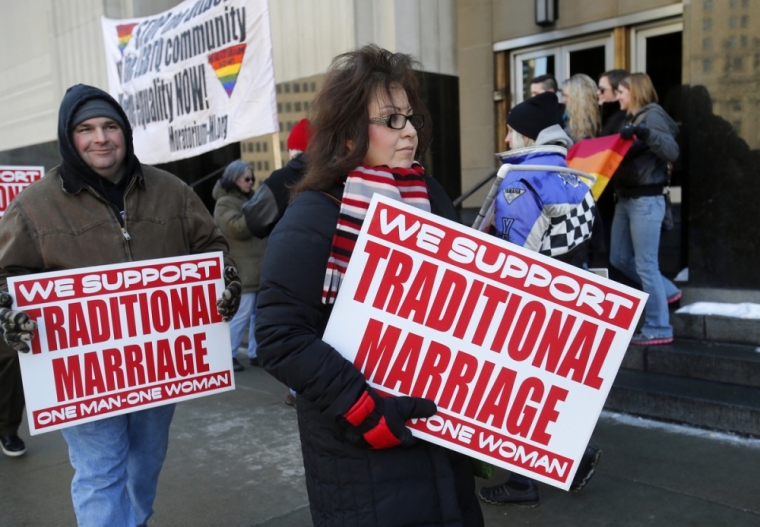 A Louisiana bill seeks to balance gay marriage with the religious freedom of those who oppose it.
The "Marriage and Conscience Act," sponsored by Rep. Mike Johnson, R-Bossier City, would prevent the state from punishing people for actions they take regarding marriage due to their religious or moral convictions.
The core section of the law states: "Notwithstanding any other law to the contrary, this state shall not take any adverse action against a person, wholly or partially, on the basis that such person acts in accordance with a religious belief or moral conviction about the institution of marriage."
Even though gay marriage supporters are condemning the law as "anti-gay," it would codify a principle put forth by gay marriage supporters when they initially sought public support for gay marriage. That principle was often stated something like this: "Gay marriage will have no effect on gay marriage opponents. Those opposed to gay marriage will be able to go about their daily lives as they always have."
Since becoming legal in a majority of states, however, that principle has not been upheld. For example, Catholic social service agencies have been forced out of finding homes for orphans because they only place children in homes with a married mother and father. Wedding vendors, such as photographers, florists and cake bakers, have been forced out of business for refusing to use their talents for a same-sex wedding. And in Georgia a government employee was fired due to his belief that true marriage can only be between a man and a woman.
Like what gay marriage supporters originally called for, the Louisiana bill is based upon a principle of "live and let live." While gay couples would continue to be able to get a state marriage license, the legislation would let those opposed to gay marriage live according to their beliefs.
But gay marriage supporters are opposing the bill that seeks to codify the principle they once supported.
In an op-ed for The Times-Picayune, for example, Rep. Walt Leger, D-New Orleans, described the bill as "bigotry enshrouded in religion" supported by people who wish to "promote intolerance." He also falsely claimed that the bill would allow businesses to deny gays access to public accommodations. Misleadingly, Leger never informed that the bill is specifically about marriage.
Same-sex couples cannot obtain a marriage license in Louisiana due to a state constitutional amendment. In New Mexico, however, a photographer was punished for declining to work at a same-sex wedding even before gay marriage was legal in that state. The U.S. Supreme Court is expected to decide this summer whether the U.S. Constitution requires all states to legalize gay marriage.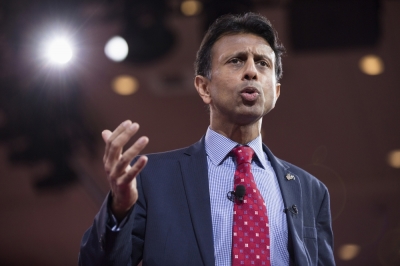 The bill has the support of Gov. Bobby Jindal, a possible Republican presidential candidate, who mentioned it in his Monday State of the State address.
"In Louisiana we do not support discrimination and we do support religious liberty, and we believe that we can uphold both of those values simultaneously," he said.
Jindal also sought to clear up misconceptions about the bill.
"All this bill does is provide necessary protections for individuals to prevent adverse treatment from the state based on religious beliefs regarding marriage," he continued. "This legislation does not allow a restaurant or industry to refuse service to a gay or lesbian person. The law merely ensures the state cannot deny a license, certification, accreditation, or contracts, to a person or a business on the basis of their sincerely held religious belief about marriage.
"It does not provide a right for a business owner to discriminate against gays or lesbians. I think we can all agree that the government should never force someone to participate in a marriage ceremony against their will.
"People, charities and family-owned businesses should not be penalized because they believe in the traditional definition of marriage. Regardless of your beliefs about the definition of marriage, we should all respect the right of our neighbors to hold a different view."
Recent religious freedom battles were over state-level religious freedom laws, called the Religious Freedom Restoration Act, in Indiana and Arkansas. Those laws, like the federal RFRA, direct courts to balance religious freedom claims against government interests. Government action can infringe upon one's religious freedom under RFRA, but only if there is a compelling state interest to do so and if the least restrictive means are used to advance that interest.
While states have been passing RFRA's since 1997, when the U.S. Supreme Court ruled that the federal RFRA did not apply to state laws, the recent urgency to pass state RFRA's has been in reaction to the use of government force against wedding vendors opposed to serving same-sex weddings. There is not guarantee, however, that a state RFRA would protect these wedding vendors. So far, no wedding vendor has successfully used RFRA to prevent the government from forcing them to choose between their religious conscience and staying in business.
Louisiana already has a state RFRA. Unlike the efforts in Indiana and Nebraska, the "Marriage and Conscience Act" more specifically spells out what the legislators want — religious freedom for dissenters when gay marriage is legal.