Can These 5 Underdogs Become US Senators?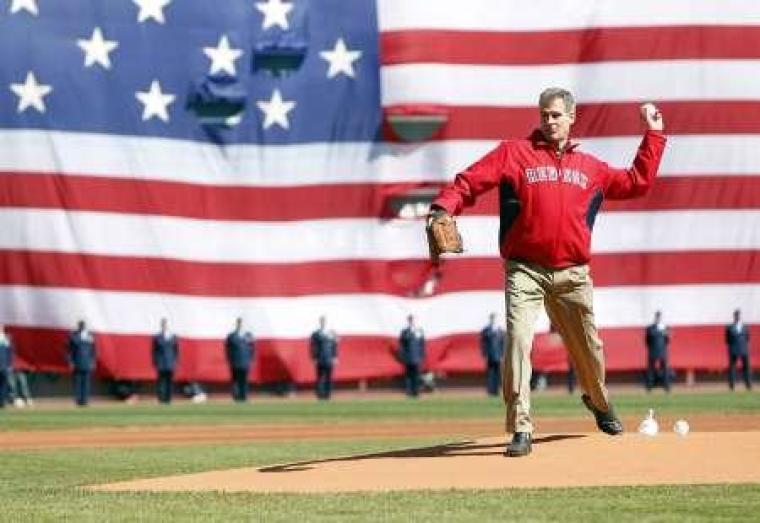 With just over a month until the 2014 midterm elections, can any of these five underdogs finish strong enough to become a U.S. senator?
Most pollsters agree on the seven "toss-up" races that will determine control of the Senate: Alaska, Arkansas, Colorado, Georgia, Iowa, Kansas and Louisiana.
The Washington Post currently gives Republicans a 77 percent chance of winning enough of those states to hold a majority of Senate seats. The New York Times gives them a 78 percent chance and Nate Silver at FiveThirtyEight puts them at 58.3 percent. The RealClearPolitics "no toss-up" map currently predicts Republicans will gain seven seats, which would give them a 52-47 majority.
Beyond those seven unknowns, however, which candidates have the best chance at a surprise upset. Following the above pollsters, there are five candidates that lie between the "toss-up" and "sure thing" categories. They have an "unlikely but not impossible" chance of winning, if they are able to finish strong in this last month of campaigning.
Those five are:
Scott Brown, Republican, New Hampshire
Brown served two years in the U.S. Senate after winning a special election in 2010 to fill the seat of the late Sen. Ted Kennedy in Massachusetts. He was defeated by Sen. Elizabeth Warren in the 2012 election. Brown moved to New Hampshire to run against Democratic incumbent Jeanne Shaheen.
A CNN poll in early September showed the race as a tie but all the polls conducted since then show Shaheen pulling ahead. The RCP average gives Shaheen a 5.8 percentage point advantage. Silver gives Brown a 14 percent chance of winning.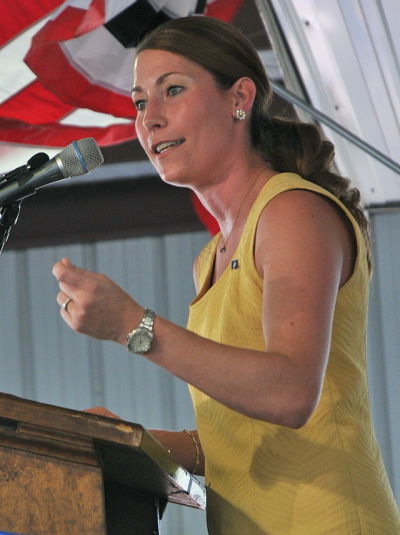 Alison Lundergan Grimes, Democrat, Kentucky
Grimes could pull off one of the most likely upsets in the history of the Senate: Can she defeat the Senate Republican leader, Mitch McConnell, in the same year that Republicans take control?
Grimes was born and raised in Kentucky and currently serves as the Kentucky Secretary of State.
The closest she has come in recent polls is four percentage points, according to two different polls. The current RCP average shows her down by 5.2 percentage points. Silver gives her a 16 percent chance.
Terri Lynn Land, Republican, Michigan
Land served two terms as the Michigan secretary of state. She grew up in Michigan and graduated from Hope College, a conservative Christian school near Grand Rapids, Michigan.
Democrats generally do well in Michigan. President Barack Obama won the state by almost 10 percentage points in 2012. Republicans demonstrated, however, that they are able to compete in the state when Rick Snyder won the governorship in 2010.
Democrat Gary Peters is strongly favored to replace retiring Democratic Sen. Carl Levin. Land is keeping the race close, though. Two recent polls showed her down by only two percentage points. The current RCP average shows Peters ahead by 3.8 percentage points. Silver gives Land an 18 percent chance of winning.
Mike McFadden, Republican, Minnesota
Democrat Al Franken won by the tinniest of margins when he captured his U.S. Senate seat in 2008. He beat Republican Norm Coleman by only 0.01 percentage points. This, of course, makes Franken a tempting target for Republicans.
The best that Republican challenger Mike McFadden has done in recent polls, however, is eight percentage points and the current RCP average has Franken ahead by 9.5 percentage points. Silver gives McFadden a 12 percent chance of winning.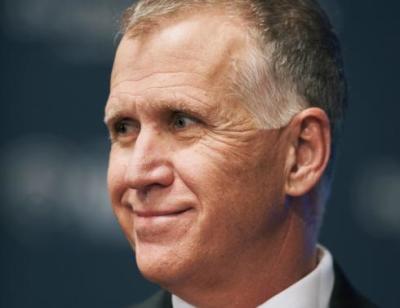 Thom Tillis, Republican, North Carolina
North Carolina Sen. Kay Hagan is one of four Democratic incumbents that Republicans are targeting for defeat because they represent states that Obama lost in 2012. The other three are Alaska's Mark Begich, Louisiana's Mary Landrieu and Arkansas' Mark Pryor. Unlike Begich, Landrieu and Pryor, however, Hagan has been able to maintain an almost-comfortable lead.
Tillis, speaker of the North Carolina House, was considered the "establishment" candidate in a spirited Republican primary that also included a Tea Party conservative and a social conservative.
One September poll showed Tillis down by only two percentage points, but the most recent poll has Hagan ahead by seven points. The RCP average gives Hagan a 4.2 percentage point lead. Silver gives Tillis a 20 percent chance of winning.