Can Work Become an Idol? New Film About Steve Jobs Inspires and Repels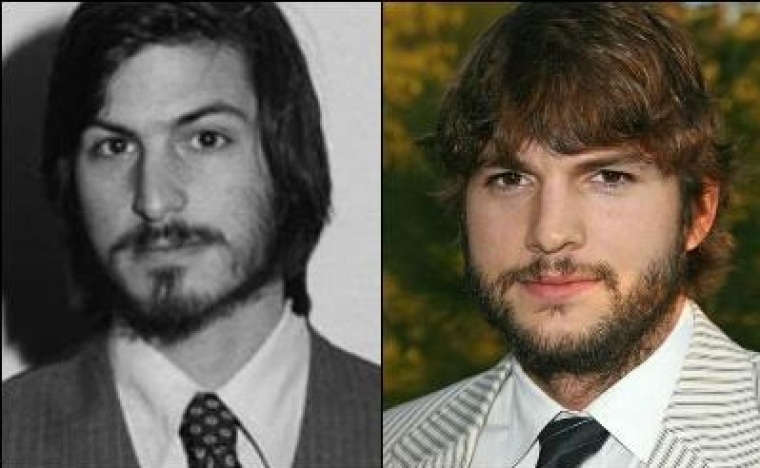 Christian reviewers praised the new film "Jobs" as inspirational, a great example of one man using his God-given talents to bless the world, but they also had a caveat – beware of the message of work becoming an idol.
"'Jobs' did an excellent job of showing the value that can be created and the way people can be blessed when someone uses his God-given skills to the best of his ability," Katie Shupe, communications associate at the Christian non-profit Institute for Faith, Work & Economics, wrote in an email to The Christian Post. "It also illustrated the pain that can be caused when someone's talents become an idol, and they neglect the call to serve God and love others."
Shupe cited the Parable of the Talents in Matthew 25 to showcase the biblical principle of working hard to fulfill our God-given potential. She argued that Steve Jobs, best known for the powerful innovations of the iPod, iPad and iPhone, provides a great example of someone who invested their talents wisely, benefiting millions.
Nevertheless, she traced the film's negative side to an alleged Hollywood stereotype against businessmen. "Recent movies tend to glorify flashy positions such as athletes (Disney's "Turbo"), entertainers ("Burlesque"), and military heroes ("Zero Dark Thirty") while suggesting that people who opt for jobs in business are somehow second rate," she wrote.
Shupe cited "Office Space" and "Superman's" Lex Luthor to show the common typecast of businessmen – boring or greedy to the point of wickedness. While "Jobs" illustrates "the value of entrepreneurism," she alleged that "it also continues the stereotype that all business leaders are controlled by selfishness and lack compassion."
The reviewer warned that this idea might discourage compassionate people with entrepreneurial gifts from entering business. "It may become a self-fulfilling prophesy if the people who lack compassion are the only ones left who are willing to enter the business world."
"As Christians," she explained, "we are called to be salt and light in every aspect of our life, and our mission should be to encourage those who are serving God and serving others to flourish in whatever profession to which God calls them."
Even in the church, some Christians view the work of a pastor or ministry leader as "more valuable than the work of other professions," but Shupe argued that "that view is not biblical." Instead, "our value to God is not based on our job description, but on whether or not we use what we have been given to the best of our ability and in a God-honoring manner."
Bob Hoose, a reviewer for Focus on the Family's Plugged In review site, praised the film's depiction of Steve Jobs as "a man with a unique ability to inspire and lead," who "values quality far above profit and usefulness far above quality." Nevertheless, he wrote the film's portrayal left a great deal to be desired.
While "Jobs" claims to narrate a fascinating tale of daring dreams overcoming vast hurdles to achieve a final victory, it ends up "little more than cinematic photoshopping, a barely perfunctory, just-scratch-the-surface gimcrack." Hoose condemned its foul language, casual acceptance of sexual promiscuity and drugs, and the shallow nature of its relationships.
The film "blandly tells us, with an uninspired craft that the real Steve Jobs would likely have disdained, that he was just such a man."
The review by Christian review site Movieguide was more positive, calling the film "entertaining and inspiring," especially in its celebration of the entrepreneur. "Though JOBS doesn't turn Steve into a role model per se, he becomes an inspiration for people due to his desire to change the world with the talents God gave him."
Movieguide echoed Hoose in warning of foul language, implied sexuality, and drug use, but added that "Jobs" may even carry a pro-life message, when the adopted main character asks, "Who has a baby and throws it away like it's nothing?"