Canada Judge Rules Having 2 Dads, 1 Mom in Best Interest of Child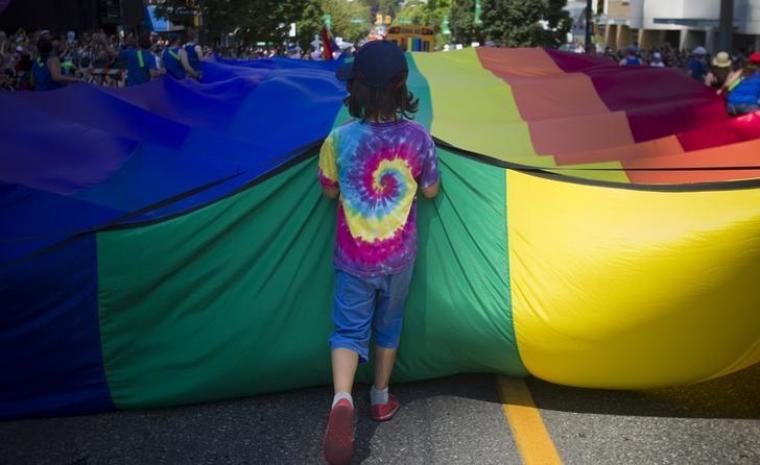 A judge in Canada has declared two men and one woman in a polyamorous relationship to be the legal parents of a child, saying having three parents is in the child's best interests.
"The relationship has been a stable one and has been ongoing since June 2015. None of the partners in this relationship is married and, while the identity of the mother is clear, the biological father of the child is unknown," Justice Robert Fowler of the Newfoundland and Labrador Supreme Court said, according to Financial Post.
The judge didn't ask for a paternity test to be taken. 
"Although outside the traditional family model, (the relationship) provides a safe and nurturing environment," Fowler said in the decision. "I can find nothing to disparage that relationship from the best interests of the child's point of view. ... To deny this child the dual paternal parentage would not be in his best interests. It must be remembered that this is about the best interests of the child and not the best interest of the parents."
The three adults brought the case to the court asking that they all be recognized as the parents after the Newfoundland Ministry of Service told them that the Vital Statistics Act only allows two parents to be named on a child's birth certificate.
Because the law doesn't address polyamorous relationships, Fowler relied on a 2007 decision of the Ontario Court of Appeal, which legally recognized a lesbian couple as the mothers of a child whose biological father was already deemed a legal parent.
"Society is continuously changing and family structures are changing along with it," Fowler said, according to CBC News. The judge added that the province's Children's Law Act could not foresee the "now complex family relationships that are common and accepted in our society."
The Canadian government, led by President Justin Trudeau, has been promoting LGBT issues.
Last year, an evangelical Christian couple from Alberta said that their application to adopt a child was rejected by the government because they do not agree with same-sex marriage.
In his 2018 budget, Minister of Finance Bill Morneau included a section highlighting ways to improve census data so that it's "more inclusive."
"In order to obtain more inclusive data on sex and gender, Statistics Canada officials have been working with LGBTQ2 organizations to adjust Census of Population questions and response options to better reflect how people identify themselves, for example, by allowing respondents to answer in a non-binary fashion," the proposal stated. "This will provide critical information to help understand and meet the needs of LGBTQ2 Canadians."
In the province of Ontario, the first known nonbinary — someone who does not identify as either male or female — birth certificate was issued last month. Instead of "M" or "F," the document's gender marker is listed as "X."
Last summer, Canada passed legislation allowing the "X" gender option to be placed on passports.
"All Canadians should feel safe to be themselves, live according to their gender identity and express their gender as they choose," the office of Ahmed Hussen, minister of immigration, refugees and citizenship, said in a statement at the time. "By introducing an 'X' gender designation in our government-issued documents, we are taking an important step toward advancing equality for all Canadians regardless of gender identity or expression."
Nonbinary birth certificates have been available in three other Canadian provinces since last year and are allowed in California, Oregon, Washington state, and in Washington, D.C.