Cancer Patient Makeover Goes Viral – Carefree, 'If Only for a Second'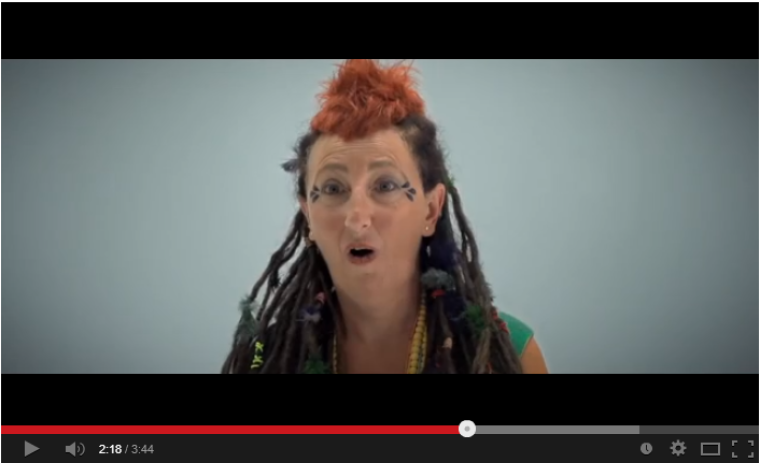 A video designed to give cancer patients a moment free from worry and depression, went viral on YouTube this past week.
"You know what I miss the most?" asks Katy A, a woman diagnosed with cancer two years ago. "Being carefree." The video opens with testimonies like Katy's, where cancer patients share how the illness has degraded their quality of life and made them anxious about the future. Then the miracle happens, and viewers see a cosmetics shop transform people who have grown accustomed to a balding, haggard appearance for years.
"Twenty patients diagnosed with cancer were invited into a studio," the video explains, showing the patients, faces dragging with worry, entering the cosmetics shop. "Their hair and makeup were done, they were asked to keep their eyes shut – they were placed in front of a one-way mirror." The screen narrates as professionals adorn them with over-the-top wigs, eyeliner, and makeup.
A photographer sits behind the mirror "to immortalize a second of carefreeness – to forget the illness if only for a second," the film explains. As each patient opens his or her eyes, each face lights up with rediscovered joy and confidence.
In slow motion, the patients react to their new, unique appearance. A woman with a blonde wig and a pink bow gapes in astonishment. Another woman with a wig of dreadlocks and paint drops on the sides of her eyes shows a look of happy surprise.
Since it was published on Wednesday, Dec. 4, "If Only For A Second" has attracted over 11 million hits on YouTube, with nearly 37,000 "likes." Top commenters flooded the page with praise.
"How I love it, this made me smile & cry, thank you for taking care of souls, not just cancer, thank you again & again!" commented Youssef Zanati.
"Being carefree, surprised, and joyous, all captured in a second. Totally beautiful!" added viewer Christopher Donohue.
The Mimi Foundation is dedicated to fighting cancer "on all fronts, not only on the medical front," according to its website. "The well-being of patients during their treatment plays a decisive role in their struggle to survive, to give them both courage and strength," the site explains. Projects like "If Only For One Second" aim to fight cancer in a new way – by fighting the despair which such a disease often causes. Based in France, its website also features a Dutch and English version for easy access.