Candace Cameron Bure launches new clothing line: 'This dream has become a reality'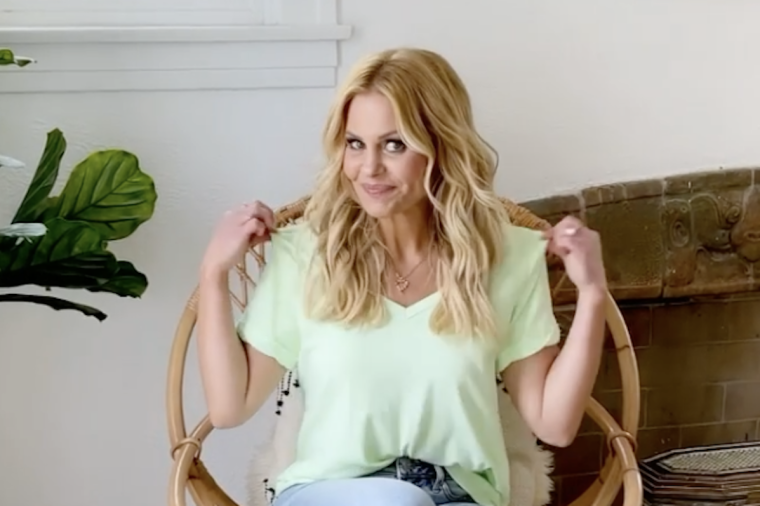 Actress and devoted Christian Candance Cameron Bure decided to follow up the success of her faith-based inspirational products — DaySpring on QVC — with her first-ever apparel collection sold on the famous shopping network.
The clothing line, now available on QVC, was inspired by the former "Full House" star and her "West Coast lifestyle." 
Each item of clothing is described as "easy-breezy" pieces that follow QVC's mission to provide high-quality items that bring people together at affordable rates.
"The Candace Cameron Bure Clothing line has been created and curated to bring my personal style home to YOU," the actress wrote on Instagram. "After working on this for over a year and after many long zoom calls, a lot of hard work, and A LOT of teamwork, this dream has become a reality."
In an interview with Women's Wear Daily, Bure said the collection will reflect her Christian values. 
QVC said the line "includes stylish and versatile pieces inspired by her motivation to help people feel comfortable in their own skin and confident in their style choices."
Featured in the fashion line are comfy tees, multi-colored flannels, dresses, jeans and floral designed loungewear. Bure wants all the pieces to be used for both leisure and formal purposes.
"Clothing has been something I've wanted to do for so long. I just love fashion and I always have since I was a little girl. Partnering with QVC was a natural fit," the 45-year-old told People. "I love being able to directly engage with fans through the screen and the social media platforms."
"There's so much more to a piece than what's on the hanger," Bure continued.
Due to QVC's interactive format, Bure explained her collection in detail to her supporters and shared specific design details.
"When you're talking about any of the products, particularly clothing, you get to not only see it, but you get to hear about how it feels and what it's going to look like," Bure explained. "You're going to see the clothes on different models, different body sizes and shapes. And you get to hear stories and ways to style it. What I love is that QVC really creates connection for people."
The mom of three modeled the collection online with her daughter Natasha. 
The "Malibu-chic" line offers sizes from XXS to 5X.
QVC affirmed that the line honors its "long-standing pledge to size-inclusive fashion." All pieces "are available at the same price regardless of size."
Vice president and general merchandise manager of apparel for QVC and HSN, Rachel Ungaro, added, "Candace Cameron Bure has an amazing eye for fashion, couple that with her wonderful community of followers who love and appreciate her authentic positivity, collaborating with Candace is a natural fit for QVC."