Candace Cameron Bure to Attend White House Correspondents' Dinner as Christian Ambassador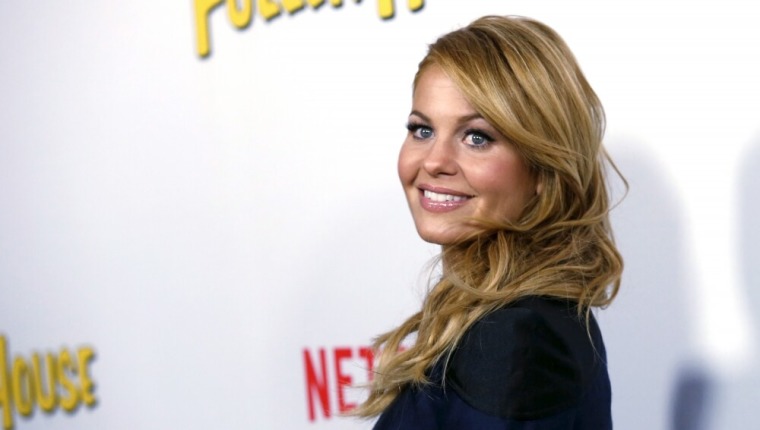 Candace Cameron Bure and her husband and former National Hockey League star Valeri Bure, will attend the White House Correspondents' dinner later this month as the special guests of the Christian Broadcasting Network.
Since re-emerging in the entertainment scene, Candace Cameron Bure has been on "Dancing With the Stars," is a co-host on "The View" and will now be headed to the White House for the annual White House Correspondents' Dinner on April 30.
"CBN is honored to have Candace and her husband 'Val' as our special guests this year," Director Rob Allman said in a statement shared with The Christian Post. "As a co-host of 'The View' ... Candace has become a truly great ambassador for the Christian Community in American entertainment. She and her husband have been at the top of our invite list for several years and we are just thrilled that the schedules worked this year."
Along with the Bures, White House correspondent Jennifer Wishon and CBN's Washington D.C. Bureau Chief Robin Mazyck will be sitting at the CBN News table.
"Candace puts family and faith first and is a great role model," said Mazyck. "She willingly shares her Christian values, and we're excited to host her for the weekend."
Bure's outspoken Christian views have made mainstream news, and along with getting the attention of Christian media outlets like CBN she has also built a large Christian fan base. Bure's faith was first highlighted when she defended her biblical stance on submission in marriage as mentioned in her book, Balancing it All.
Then, while appearing on "Dancing with the Stars" Season 18, she refused to wear sexy clothes as she wanted to be "modest." And now "The View" co-host regularly argues from a conservative point of view on the hit ABC daytime talk show.
For the illustrious WHCA, Bure will be joining the likes of former CBN guests, "American Idol" Colton Dixon, Mandisa and Chris Sligh, New England Patriots cornerback and Super Bowl XLIX player Malcolm Butler, Newt and Callista Gingrich, Virginia Gov. Bob McDonnell, Chinese Ambassador to the U.S. Zhou Wenzhong, TV personality Sherri Shepherd and Olympic Gold Medal winner speed skating, Chad Hedrick.
This year's event will be hosted by Comedy Central comedian Larry Wilmore and attended by President Obama and first lady Michelle Obama, along with other senior government officials and members of the press corps. Proceeds from the dinner go toward scholarships and awards to support aspiring journalists and recognizing excellence in the profession.