Candace Cameron Bure Won't Be A 'Sexy Girl' During 'Dancing With The Stars' (VIDEO)
Former "Full House" star Candace Cameron Bure made her dancing debut last night on "Dancing With The Stars." She and partner Mark Ballas hit the dance floor and came away with a good score, but Bure also made sure that Ballas and her fans know that she will not be a "sexy girl" and will remain true to her faith and family throughout the competition.
"The two most important things in my life are my faith and my family and I know that is what is going to get me through this competition. I'm not gonna be your sexy girl, I'm a mom of three kids so I want to look good and feel beautiful, but I will probably stay on the more modest end of costuming," Bure told Ballas in a video clip during "DWTS."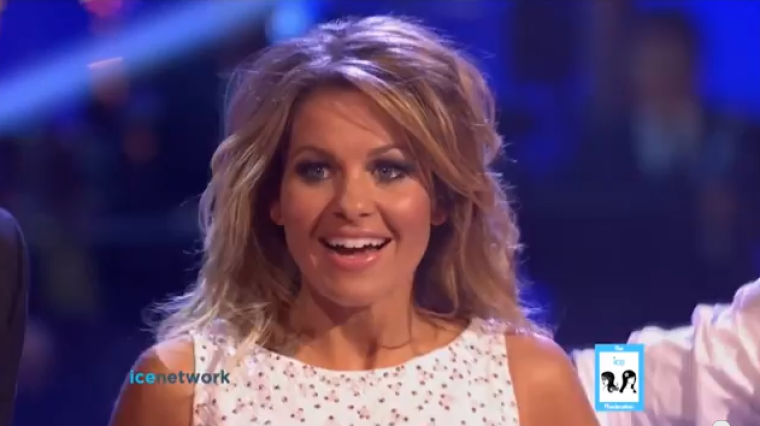 "I won't be the sexiest one out there," Bure later told Us Weekly. "I am a mom and I want to be a good role model for my children and my husband. But I think for each dance we'll wear what reflects the dance but in the most classy way possible. I want to represent all the moms out there and inspire them and encourage them."
Bure is a happily married mother of three and makes no qualms about her faith, which guides her lifestyle. Even though she has come under some scrutiny for her beliefs, Bure has remained true to her faith. She has talked about balancing family with work and says she relies on husband Valerie to help take care of the kids while she competes.
"I'm just a woman," Bure explained. "I'm not any different than all the moms out there – my priority is my family, my husband, my kids, and so this for me is truly just a joy. It's something I've never done and to get the opportunity to do this is fantastic. I'm just going to enjoy every moment. We're working hard of course, but I'm thrilled to just be able to work hard and do this."
You can watch Bure's first dance here: