Candace Cameron Bure Facebook Page 'Not a Christian Blog' or 'Jesus FB Fan Page,' Actress Says
Former "Full House" star Candace Cameron Bure has been under attack from Facebook users after posting Christian comments to her own page. Bure insisted that she does not want her Facebook page to be a "Christian blog" or "Jesus FB fan page" but her own, personal page.
"Lately, as my FB page has been growing rapidly with new 'likes,' it's becoming a sensitive issue for me to post because of the dread in my heart knowing I am going to get discouraging comments," she posted on her blog. "All I see is a bunch of religious people throwing around bible verses attacking each other and bunch of non-religious people wondering why in the world they would ever want to be a part of this group?!"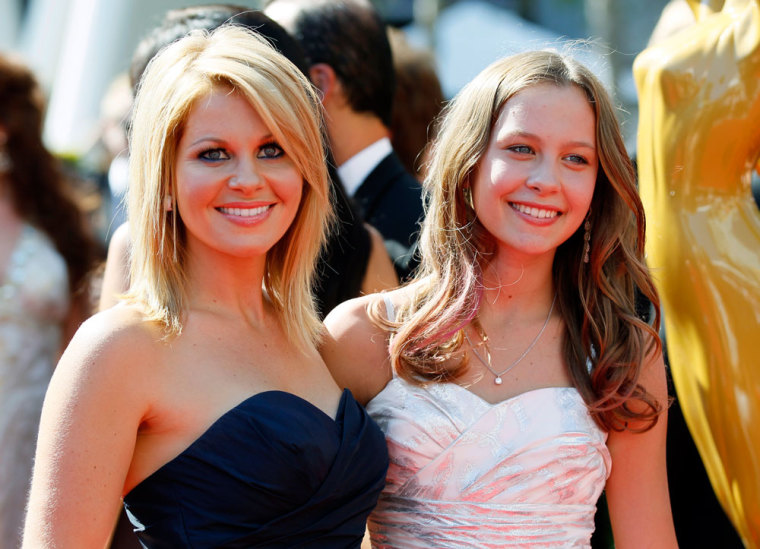 "I'm not trying to please everyone, I only have an audience of ONE. That's God," Bure explained. "My Facebook Page is for my fans. It's a place to share with you what's going on in my life. I also share with you what is most precious in my life; my family! My Facebook Page is not a Christian blog, it's not a Jesus FB fan page and it's not a place I'm going to flood with constant scriptural photos or only Christian articles."
Bure is known for her acting career and her religious beliefs as well. She tends to work on Christian projects with Hallmark and UPtv and has authored books about living a Christian life. Bure made headlines when she wrote about being a submissive wife, which is what makes her happy. But she was slammed for the comment.
Bure will now be featured on "Dancing With the Stars," which is likely to lead to more popularity and interest in her Facebook page and personal life.
"Please look to Jesus and only Jesus for perfection," Bure closed her blog post. "You certainly won't find it in me, and I promise you won't find it in others either. But here's what we can do while we fix our eyes on Jesus … we can encourage one another. We can build each other up and [choose] our words wisely to share the truth in love, and be gracious to those we really don't know but only through our computer screens."
"Dancing With the Stars" will premiere on Monday, March 17 on ABC.