Carl Lentz says he was sexually abused as a child; denies abusing nanny Leona Kimes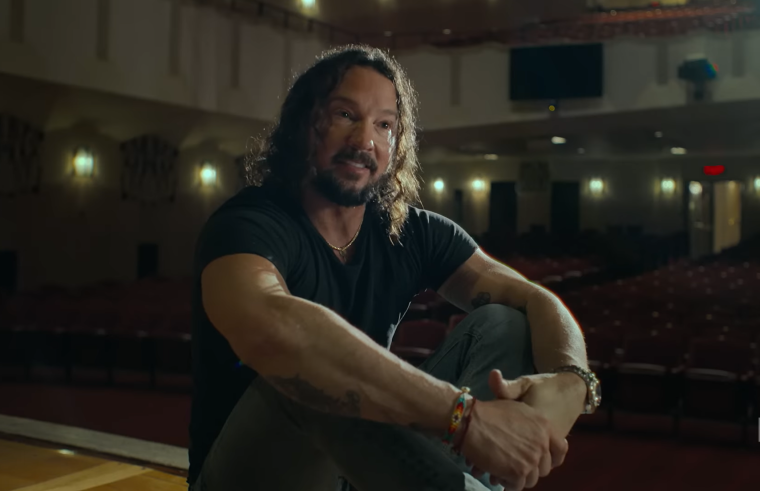 Former Hillsong NYC pastor, Carl Lentz, claims he was sexually abused as a child by a family member and denies that he sexually abused his former parishioner and nanny, Leona Kimes, framing the alleged abuse instead as a consensual relationship between two adults.
Lentz's claims are made in "The Secrets of Hillsong" docuseries set to premiere on FX Networks on Friday, according to a preview cited by People.
"I am responsible for allowing an inappropriate relationship to develop in my house with someone that worked for us," Lentz, who is now working as a "strategist" for Pastor Michael Todd's Transformation Church in Tulsa, Oklahoma, says in the second episode of the four-part docuseries, according to the report. He insisted, however, that "any notion of abuse is categorically false."
Lentz's denial of being in an abusive relationship challenges claims made by Kimes who alleged in a post on Medium in May 2021 that Lentz sexually abused her while she worked in his home as he led Hillsong NYC and the brand's churches on the East Coast.
"While there were joyful moments during that time, no one knew that I also experienced a great deal of pain," Kimes, who served as a nanny for Lentz and his wife, Laura, for seven years before going on to lead Hillsong Boston with her husband, Josh Kimes, wrote. "During the years I spent serving them, I was subjected to manipulation, control, bullying, abuse of power, and sexual abuse. Having told almost no one before this, I am just now able to share what I experienced in their home as the result of intense therapy."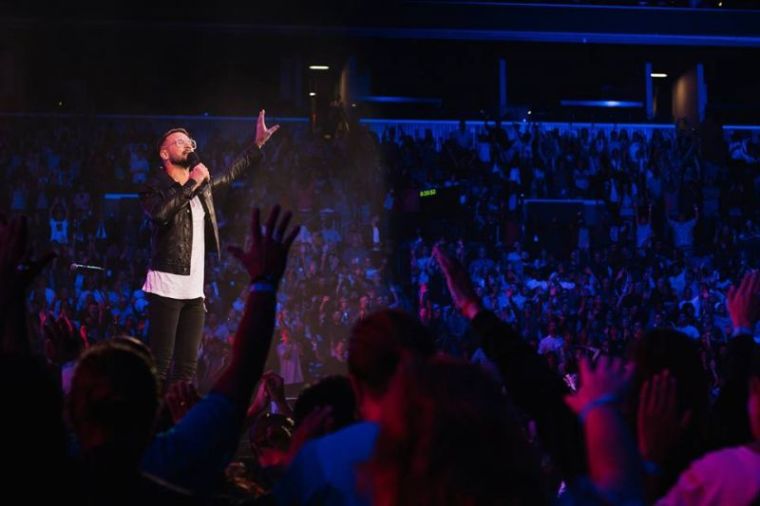 Even though at least 13 states and the District of Columbia have penal statutes that support the criminal prosecution of clergypersons engaged in sexual misconduct with congregants or parishioners in at least some circumstances, Lentz appears to focus on his role as Kimes' boss, even though he was her pastor at the time the alleged abuse occurred.
"There were mutual adult decisions made by two people who lied profusely, mainly to my wife," the former Hillsong NYC leader said of the relationship with Kimes. "It's an issue because I was a boss, this person was an employee. I'm responsible for that power dynamic and the management of it and the wisdom that goes with it, and I failed absolutely miserably."
In a report, titled "Internal Investigation Report Regarding Carl Lentz and Other Matters," which were included as part of an internal investigation conducted on behalf of Hillsong Church by the New York City law firm Zukerman Gore Brandeis & Crossman, LLP, after Lentz's firing in 2020, Lentz reportedly admits to enjoying "manipulated intimacy" with Kimes.
In the report, Lentz, who describes Kimes as someone who "got her identity from the Lentz family," admits to subliminally encouraging a relationship with the married Kimes with whom he engaged in at least 20 but less than 100 sex acts.
"Usually Carl and Leona would engage in sexual conduct on the couch in the Lentz's living room but there were some nights when Leona would ask Carl to go to the third floor of the house and continue what they were doing. Carl said they would do 'pretty much everything you could do' without engaging in oral sex or intercourse," investigators said. "There were certain things in Carl's life that would make him feel a dangerous or pleasurable feeling. He called it 'manipulated intimacy.' He does not recall how many times they engaged in sexual relations but believes it happened more than 20 times but less than 100 times."
The report describes how one night in 2016, while at the home of former NBA player Tyson Chandler, Kimes and Lentz were once caught in the act by Laura Lentz, who was accused of punching Kimes two or three times in the face. Laura Lentz claimed she was later gaslit by her husband into thinking she had not seen what she saw.
"One night all of the adults were drinking, and Leona was introduced to marijuana for the first time. Later that night, Leona stated that she was practically passed out on the couch while Carl massaged her legs. Laura then walked into the room and caught them," investigators said.
Laura reported that "she saw Leona lying on the couch with a blanket on. She saw Carl on the floor next to the couch with his hands under the blanket. Laura stated there was hand touching and leg rubbing. She stated that Leona was falling asleep. Laura watched Carl and Leona for a minute or two without being seen; she said she was almost frozen. Laura stated that she then went into the room and pushed Carl on the shoulder. She then punched Leona in the face with a closed fist two or three times. She stated that Carl then grabbed her."
"Laura reported that Carl and Leona then began gaslighting her; telling her that nothing was happening and that whatever she thought she had seen was not what she had seen. Laura said that the two of them made Laura start to doubt her own eyes," investigators revealed. "Laura said she started to feel crazy and thought to herself 'did I see something, I don't know.'"
Laura Lentz said at that point she wanted Kimes out of their lives, but her husband convinced her to keep Kimes on because it was better to "keep your friends close but keep your enemies closer."
Kimes also wanted to get out of the situation, but Lentz allegedly told her: "You think that you could get another job? You don't even have a college degree."
Despite the complicated dynamics of the relationship between Lentz and Leona Kimes, investigators said it was "unlikely that Leona was capable of achieving the distance necessary to exercise true choice" because of the power dynamic that existed between the two and the "alleged idolatry of Carl by Leona."
The relationship involving sexual acts between Leona Kimes and Carl Lentz lasted from 2015 to 2017, the report says. 
Lentz further shares how devastated he was when the affair between him and a woman named Ranin Karim was first made public.
He said he "thought about vacating the planet" while revealing the alleged sexual abuse he suffered as a child. He said it was the first time he had ever spoken about the abuse he suffered.
"I'm tired of this damage, I'm tired of this wreckage, I'm tired of putting people I love through pain," he said. "I did those things, those are on me, I take responsibility for those. The rest of my life I'll be making amends where I can. And it's also my job to go figure out how the hell that happened."
A two-minute teaser of the docuseries, set to premiere on FX on May 19 at 10 p.m. ET with two episodes, was released by FX Networks on April 27. The premiere will be followed by two more episodes on May 26.