Carly Fiorina Has Best Chance to Win GOP Nomination, Experts Say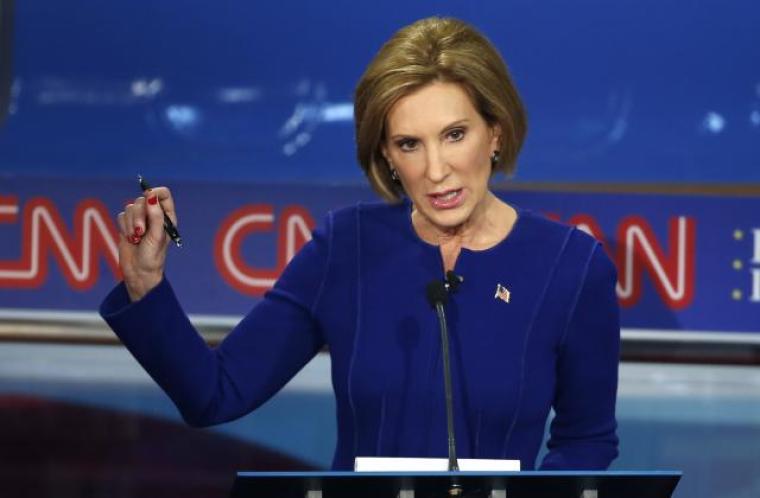 A group of 30 political experts from diverse ideological backgrounds have ranked Republican presidential hopeful Carly Fiorina number one among the crowded GOP field.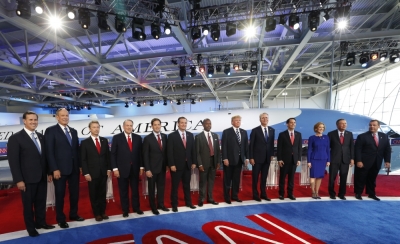 The "On Politics" blog of USA Today placed Fiorina in the number one slot this week, up from number three in the previous week.
Paul Singer of the "On Politics" blog wrote Tuesday morning that Fiorina's rise in the rankings had to do with her debate performances thus far.
"On the strength of two strong debate performances, Carly Fiorina has vaulted to first place in USA Today's GOP Power Rankings, unseating Donald Trump for the first time since we launched this project," wrote Singer.
"The survey also showed Wisconsin Gov. Scott Walker sliding again, this time to 11th place, with the voting conducted before he announced Monday night that he was dropping out of the race."
The brains behind the rankings include Kristen Soltis Anderson, Republican pollster and author of The Selfie Vote; Maria Cardona, Democratic strategist and CNN Commentator on The Dewey Square Group; Herman Cain, talk show host and former GOP presidential candidate; and Dante Scala, political science professor at the University of New Hampshire.
With Fiorina at number one and Trump at two, the rankings in descending order from three to ten were Senator Marco Rubio, Dr. Ben Carson, former Florida Governor Jeb Bush, Senator Ted Cruz, Ohio Governor John Kaisch, New Jersey Governor Chris Christie, former Arkansas Governor Mike Huckabee, and Senator Rand Paul.
A former CEO of Hewlett-Packard, in May Fiorina announced her bid for the Republican nomination via a YouTube video.
"We know the only way to reimagine our government is to reimagine who is leading it," Fiorina said in the video posted months ago.
"If you're tired of the sound bites, the vitriol, the pettiness, the egos, the corruption, if you believe that it's time to declare the end of identity politics … then join us."
Initially seen as a lower-tier candidate, Fiorina has had an upsurge in popularity over the past few weeks in large part because of her performances at the Republican presidential debates.
The USA Today rankings come as a new national CNN/ORC poll shows Fiorina at second place in the GOP field, behind Trump.
"The survey, conducted in the three days after 23 million people tuned in to Wednesday night's GOP debate on CNN, shows that Trump is still the party's front-runner with 24% support. That, though, is an 8 percentage point decrease from earlier in the month when a similar poll had him at 32%," reported CNN on Monday.
"Fiorina ranks second with 15% support — up from 3% in early September. She's just ahead of Ben Carson's 14%, though Carson's support has also declined from 19% in the previous poll."