Carrie Underwood's gospel album 'My Savior' tops multiple charts;  Easter concert raises $100K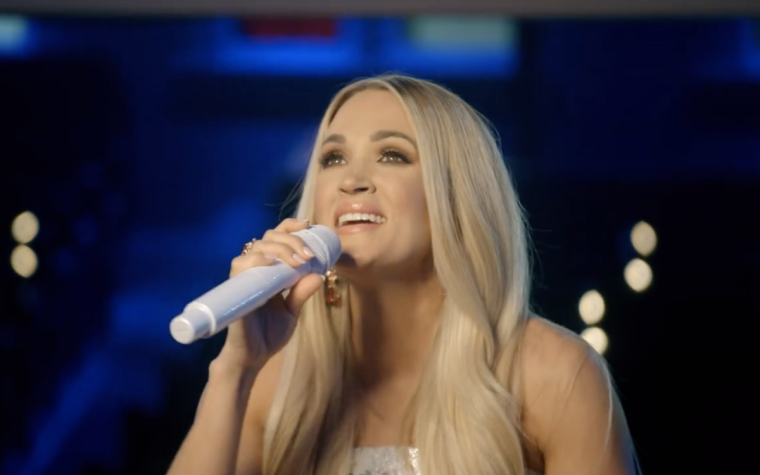 Country star Carrie Underwood celebrated the resurrection of Christ by reaching atop Billboard's Country and Christian charts with her new gospel album, My Savior. She also raised over $100,000 for children in need.
The faith-filled release debuted at No. 4 on the all-genre Billboard 200 list and topped the Christian and Country chart. 
My Savior is now Underwood's ninth-consecutive album to debut at the top of the Billboard Country charts. 
The 13-song release includes classics such as "Softly and Tenderly" and "Great Is Thy Faithfulness," which was sung as a duet with gospel legend CeCe Winans.
"How Great Thou Art," "The Old Rugged Cross" and "Amazing Grace" are other songs on the album. 
Seven songs from the project also debuted on the Country Songs Track chart, including "How Great Thou Art," "Amazing Grace," "Just As I Am," "Because He Lives," "Victory In Jesus," "The Old Rugged Cross" and "Blessed Assurance."
Underwood's last release in 2020 was a Christmas album titled, My Gift, which also featured some Christian songs. 
To celebrate her latest release on Easter Sunday, the "American Idol" alum performed all 13 songs off of My Savior during a livestream performance at Nashville's historic Ryman Auditorium, known as the "Mother Church of Country Music." 
The concert has since raised $112,000 for the nonprofit charity Save the Children US, which services over 100 countries to ensure children worldwide receive health and education. 
According to a statement from Universal Music Group Nashville, about 2.5 million fans worldwide viewed the show while millions more viewed exclusive performance clips during the 48-hour window. 
Underwood wore a white and pink floral gown as she belted out her new songs with her band socially distanced behind her.
The event also included special appearances by Winans, who performed "Great Is Thy Faithfulness" with Underwood. NEEDTOBREATHE frontman, Bear Rinehart, was also in attendance. He and the Grammy-winning artist performed their rendition of "Nothing But the Blood of Jesus."
Clips of the concert can be viewed on Facebook.