Carson Wentz Raises Over $100K to Train Service Dogs to Help People With Disabilities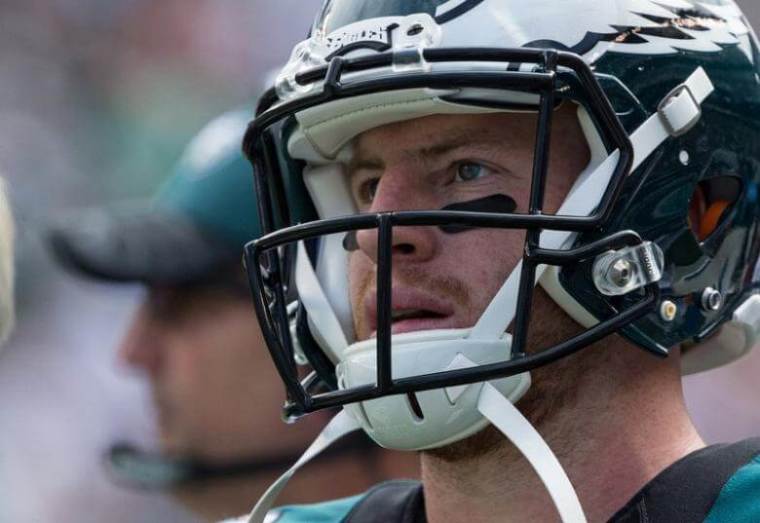 Philadelphia Eagles quarterback Carson Wentz has raised over $100,000 to provide service dogs for people whose daily lives would benefit from the assistance of trained canines.
Wentz, 24, has teamed up with Canine Partners for Life to help provide trained service dogs for people with disabilities. Through his Audience of One (AO1) nonprofit organization, the NFL player was able to raise $120,000 for the cause.
The money donated by Wentz's foundation will be used to raise and train service dogs in Pennsylvania. Last week, Wentz expressed his gratitude for those who supported his foundation which made it possible for him to donate to Canine Partners for Life.
"Extremely thankful for those who support the AO1 Foundation's initiatives and help make this possible," Wentz tweeted.
Wentz's efforts were recognized by the NFL Player's Association which honored him as the MVP for the third week of the season.
"I am incredibly honored to receive the recognition of NFLPA community MVP for this week," Wentz said after accepting the honor last month. "My love for dogs and passion for helping those in need recently led me to the folks at Canine Partners for Life. After hearing and seeing the great services these dogs provide to their owners and families, it was an easy decision to partner with them to help make a difference for families in the Philadelphia area."
Wentz's AO1 charity was founded last July. According to the charity's website, the mission for AO1 is to spread God's love to those in need.
"The Carson Wentz AO1 Foundation was launched in 2017 and its mission is to 'demonstrate the love of God by providing opportunities and support for the less fortunate and those in need,'" the website states.
During a previous interview with ESPN, Wentz explained what Audience of One means to him.
"It was kind of a motto I picked up early in my career, and I finally put it on my body just to live the Lord as my audience," he said, revealing a tattoo of the phrase on his wrist. "Whether it was playing football, going to school or whatever I'm doing in my life."