'Case for Christ' Scores Rare A+ CinemaScore, 'Strong' Box Office Opening Leads to Easter Expansion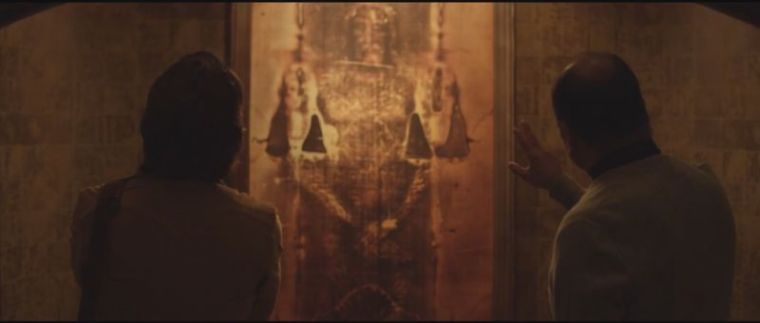 The recently released "The Case for Christ" film, based on the best-selling novel of the same name from ex-atheist-turned-Christian author Lee Strobel, made the top 10 listing at the weekend's box office, and scored a rare "A+" audience grade on CinemaScore.
"Because of strong opening weekend, 'Case for Christ' movie now expanded to 500 more screens for Easter weekend! Please spread the word," Strobel wrote in a Twitter message on Monday.
Box Office Mojo said that the film, produced by Pure Flix, scored a "satisfactory opening," with its ticket sales receiving a bump as a result of Palm Sunday. The movie has pulled in close to $4 million from its first weekend, based on ticket sales from 1,174 theaters, coming in at 10th place.
The film has also been enjoying high grades from critics and audience members alike. Although the CinemaScore website has yet to update the information, "The Case for Christ" website said it received an "A+" grade from movie-goers, which on average only two films per year receive.
As of Tuesday morning the movie is listed as "fresh" by critics on Rotten Tomatoes, at a 75 percent favorability rating, and an even higher 84 percent favorability rating by the audience.
"The Case for Christ" retells the story of how Strobel, a former investigative journalist, sets out to prove that the Resurrection of Jesus Christ was a sham, but after a journey of examining the evidence, and wrestling with his inner self, comes to faith.
The plot follows Strobel, who is played by actor Mike Vogel, as he struggles to deal with his wife's conversion to Christianity.
His wife, played by actress Erika Christensen, encourages her nonbelieving husband to turn to Christ, something he initially rejects, but is persuaded following his examination of the evidence, including the world-famous Shroud of Turin.
The movie presents a number of different struggles, including one between a father and a son, but focuses heavily on the stain on Strobel's marriage.
"Some of the evidence for the resurrection of Jesus helped convince me, as an atheist journalist, that there is really truth behind the Christian claims," Strobel told The Christian Post last week.
"We are living in a post truth era, where people are searching for solid ground, they're looking for something to say this is true, I can rely on this. Christianity claims to be true. It says it's not wishful thinking or make-believe or legends or mythology, but it's based on actual historical evidence. And I think these days young people especially are looking for something solid like that to put their trust in," he added.
Another important thing Strobel said the film does is present the Gospel message in a creative way, which helps attract people who otherwise would not engage with the subject matter.
Strobel suggested that both believers and nonbelievers alike will find the proof that the Gospel message is true, and said the movie can also touch couples who are of different religions, or struggling with faith.
The Christian author has been sharing his gratitude at the positive reaction the film has been receiving, writing on Twitter on Saturday: "Can't thank everyone enough for all the great feedback on the film! My inbox overflows. Seriously — thank you!"
He later added: "So thankful for those who sent such encouraging tweets about Case for Christ movie! The film is clearly touching lives! I appreciate you!"