'Castle' Alum Nathan Fillion to Join CBS' New Space Series 'Star Trek'?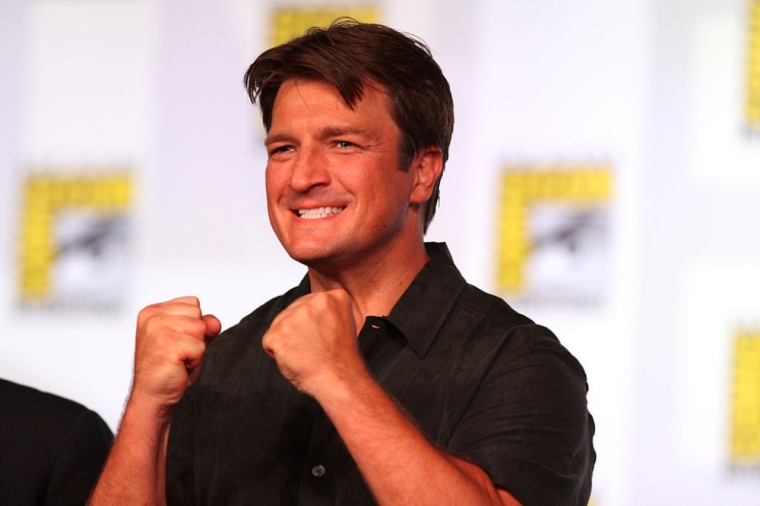 It may have been a heartbreak for fans after having known that ABC's hit police procedural drama TV series "Castle" won't be returning to the small screen anymore. However, they may still have the chance to see the show's lead, Nathan Fillion, who plays the fan-favorite character, Rick Castle, in a brand new show on CBS. This is if the rumors would turn out to be true.
According to Fansided, the alum is now rumored to be in talks to join the upcoming space adventure series "Star Trek." A throng of followers of the 45-year-old are campaigning for the actor to nab a very crucial role in the said sci-fi series.
Citing their sources, the publication went on to clarify that the casting petition first surfaced on a website that urges fans to voice out their reactions if Fillion would be a good fit to the rebooted TV franchise. The post, which is titled "Rumor Mill: Nathan Fillion New Star Trek Captain?" concluded with a mailing address of CBS, perhaps for fans to send their campaign or plea.
If this pushes through, "Star Trek" won't be the only kind of show that Fillion has been into. For the uninitiated, the Canadian actor has appeared in the 2002 Fox space western drama called "Firefly." The show didn't last long on air. However, it received positive reaction commercially and critically. In fact, in 2003, it won a Primetime Emmy Award for Outstanding Special Visual Effects for A Series. Fillion played the role of Malcolm "Ma" Reynolds, the captain of a ship called Serenity. In 2005, a film was borne out of the series and was named after the space vessel.
As for the actor himself, Fillion is currently tied to movie projects. He is set to be featured in movies like "Yamasong: March of the Hollows" and "Henchmen." Stay tuned for more updates.
Check out the promo video for "Star Trek," which is slated to premiere this 2017.