Catholic Hospitals Will Have to Perform Abortions, PM of Ireland Says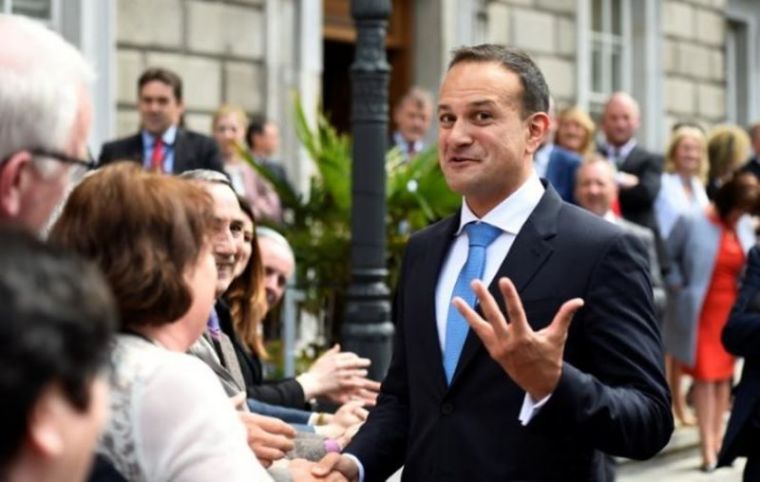 Fresh off the repeal of the 8th amendment of their constitution prohibiting abortion nationwide, Ireland is set to require Catholic hospitals to perform the procedure, a move that is alarming many.
The BBC reported Tuesday that the European island nation, whose voters overwhelmingly opted to strike the pro-life provision of their national constitution on May 25, is now drafting legislation allowing any woman to request an abortion up to 12 weeks. This is subject to a "cooling off period," and will also allow abortion in what are considered extreme cases between 12 and 24 weeks.
Irish prime minister Leo Varadkar said the law would be patterned after the 2013 Protection of Life During Pregnancy Act which allowed for abortion in extreme medical situations, and allow individual medical professionals to decline to participate.
"It will not, however, be possible for publicly-funded hospitals, no matter who their patron or owner is, to opt out of providing these necessary services which will be legal in this state once this legislation is passed by the Dáil and Seanad (senate)," Varadkar said.
"I'm happy to give you that assurance," he added, noting the legislation "will allow individuals to opt out based on their consciences or their religious convictions but will not allow institutions to do so."
He continued: "So, just as is the case now in the legislation for the Protection of Life During Pregnancy Act 2013, hospitals like for example Holles Street, which is a Catholic voluntary ethos hospital, the Mater, St Vincent's and others will be required, and will be expected to, carry out any procedure that is legal in this state and that is the model we will follow."
That the country which so recently abandoned their pro-life legal structure is now set to force Catholic medical institutions to perform abortions has alarmed observers from around the world.
"Well that was fast," commented Chad C. Pecknold, professor of systematic theology at The Catholic University of America in Washington, D.C., retweeting the BBC report.
"You know a regime has become deeply disordered when laws coerce the Church to join in the injustice. The worse the disorder, the faster it happens."
Father James Martin, SJ, also quipped on Twitter: "They won't be 'Catholic' any longer," referring to Irish hospitals.
Wesley J. Smith of the Discovery Institute, argued the Irish government's action portends an ugly battle over conscience rights.
"Forcing every institution that receives public funds to perform any legal medical service means that if Ireland legalizes euthanasia — under discussion post referendum — Catholic hospitals will be required to allow sick patients to be killed in their wards," Smith explained in National Review Wednesday.
"Sex-change surgeries will also have to be provided. Ditto sterilization, not to mention abortion."
The rights of doctors and other health professionals with religious or ethical objections, then, will be at the center of civil rights disputes with the state, he went on to say, as secularists enforce their views on the whole medical system and thereby make what are controversial procedures that have been legalized into positive rights to which patients are entitled.
"This is not only authoritarian — shattering the guarantees of religious liberty in virtually all existing human-rights accords — but could cause a significant brain drain if dissenting doctors, nurses, and others decide to retire, find other areas of endeavor, or if brilliant young would-be doctors and nurses decide to pursue non-medical careers rather than be compelled to violate their religious beliefs."