Catholic Priest Shot Dead While Eating Dinner in CAR; Latest Clergy Murder Sparks Crisis Meeting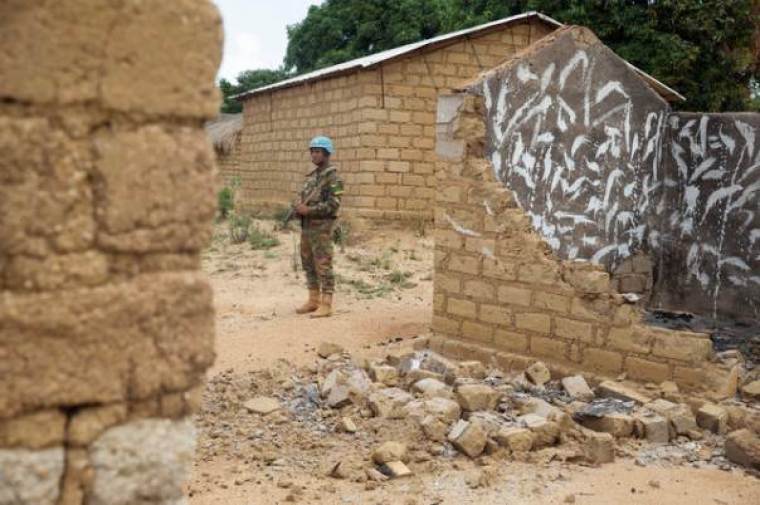 A Roman Catholic priest in the war-torn Central African Republic was shot dead last week while eating dinner, according to a charity. He is the third priest to be killed by suspected rebel soldiers this year.
Catholic charity Aid to the Church in Need reported Father Firmin Gbagoua, the vicar general of Bambari Diocese, was killed on Friday at close range by militia calling themselves the Union for Peace in the Central African Republic, or UPC.
The Central African Bishops' Conference said that there is "great bitterness" over the latest clergy killing.
"We strongly call on the government and MINUSCA (United Nations Multidimensional Integrated Stabilisation Mission in the Central African Republic) to coordinate their efforts so that those responsible for these murders will be arrested and brought to justice," the bishops said in a statement.
"Who does all this violence against the Catholic Church of Central Africa benefit?" they asked.
UPC is one of the breakaway groups of the Islamic Séléka forces, that has been fighting anti-balaka militias and the central army for control in the country.
Christians have been caught in the crossfire or specifically targeted on a number of occasions. In May, 15 Christians in the Notre Dame de Fatima church in Bangui, including another priest, were slaughtered by gunmen who opened fire inside the church.
"Filled with panic, some Christians began to flee until bullets and grenades began to fall in the parish grounds, trapping those who remained in the compound," described Moses Aliou, one of the priests that survived.
La Croix International reported that a crisis meeting involving the Human Rights Commission and humanitarian actors was held on Wednesday to discuss the escalating crisis in the country.
Human rights agencies have warned that as many as 600,000 people have been displaced by the sectarian violence in the country, with the warring armed groups unable to be controlled.
The bishops pleaded for peace efforts to continue.
"We urge the entire Christian community to remain calm and in prayer so as not to fall into the trap of those who want to show that Christians and Muslims can no longer live together in order to partition the Central African nation," they asked.
ACN, meanwhile, said that it is planning to print 30,000 copies of the New Testament and distribute them to people in CAR, hoping they can provide "a way toward conversion of hearts" amid the crisis.
The Bible "offers a message of self-sacrificial love," said Edward Clancy, the Catholic group's director of outreach. "It is on this intimate level that the Bible has impact. It provides a way toward conversion of hearts. A slow tireless campaign of affecting one person at a time, but the change happens."