Catholic Priest Under Investigation for Organizing Orgies, 'Pimping Out' Women From Church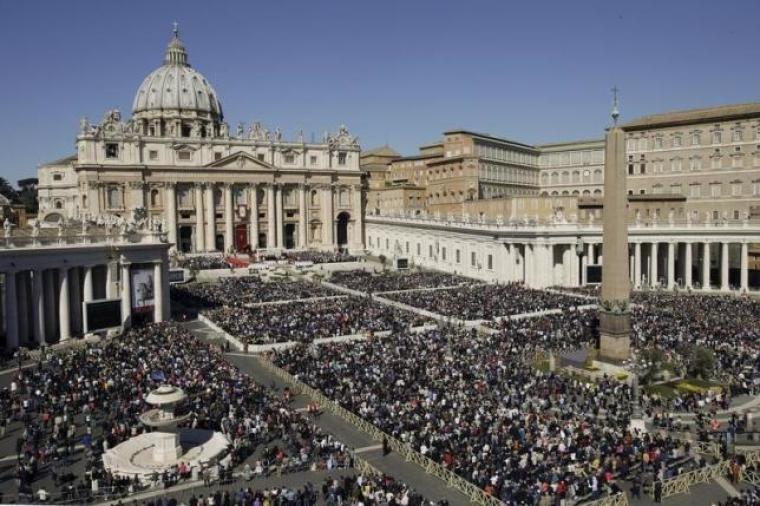 A Roman Catholic priest from Italy is being investigated by police for organizing orgies in his rectory, and for pimping out 15 women, who were his lovers, at naturist and swingers' resorts in France.
The Independent reports that 48-year-old Father Andrea Contin of the northern city of Padua in Veneto is being accused of organizing the orgies on the San Lazzaro church premises, some of which he recorded in pornographic home videos. Police seized such material from Contin's possession after three female parishioners came forward with complaints.
The priest has not yet been arrested, but is being investigated by a prosecutor for sending some of the women who participated in the orgies to men on wife-swapping websites, along with taking others to the naturist and swinger resort in Cap d'Agde on the southern French coast.
One 49-year-old woman, a volunteer at the church, admitted that she had an affair with Contin in an interview with the Italian paper Il Mattino di Padova, where she said: "There were a lot of women hovering around him. I didn't understand that at first, only later."
The Daily Mail reports that some of the women who became involved with Contin first turned to him on separate occasions for help in dealing with their marriages, but instead of offering spiritual guidance, the priest allegedly seduced the women and pressured them into participating in the orgies.
One of the accusers, a 48-year-old woman, gave an eight-page statement to police of allegations against the priest, while another victim claimed that the sexual activities happened at "all hours:"
"It happened in the rectory and in different houses ... but I say no more because there are investigations. When? At all hours: Morning, afternoon, night. Always," she reportedly said.
International Business Times noted that police also found various sex toys in the priest's possession, while the pornographic tapes were apparently labeled with the names of popes on the covers, in efforts to conceal their contents.
The priest is also accused of using some of the profits from pimping out the women to pay for lavish holidays with other lovers in Croatia, France, and Austria.
Complaints regarding Contin's actions were reportedly first made to a local bishop in the summer of 2016, but Church authorities did not notify police, explaining that they had not yet completed their internal investigation.