Demonic Possession or Mental Illness? Exorcist Explains the Difference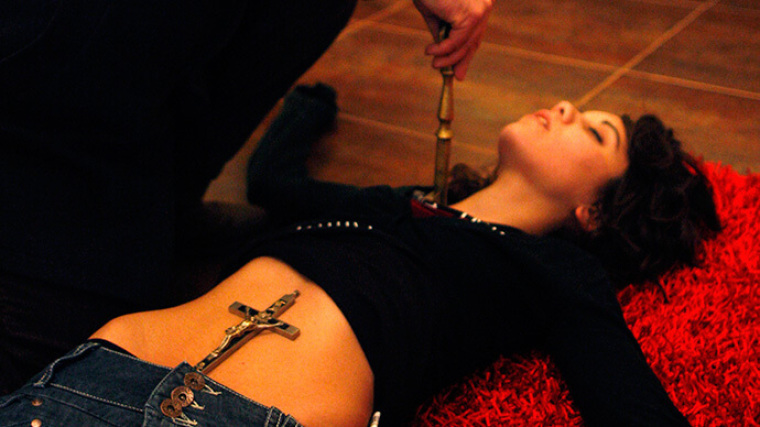 A Roman Catholic priest who has been performing exorcisms since 1952 has revealed how exorcists can tell the difference between a person who is demonically possessed and one who is struggling with mental illness.
Father Cipriano de Meo explained in an interview with Italian agency ACI Stampa that an exorcist usually says a "prolonged prayer to the point where if the adversary is present, there's a reaction."
"A possessed person has various general attitudes toward an exorcist, who is seen by the Adversary as an enemy ready to fight him," de Meo said. 
He said that offenses against God and the Virgin Mary are common signs that someone may be possessed.
"There's no lack of frightening facial expressions, threatening words or gestures and other things," he added, "but especially blasphemies against God and Our Lady."
De Meo said exorcists need to go through rigorous training and realize that not all cases of possession look the same.
"It's up to the priest serving in this ministry to know how to deal with the case, by the will of God, with love and humility," he said.
"For this reason, with my bishop's authorization, for 13 years, I've led a school for exorcists. I've tried to especially prepare those who are beginning this ministry."
The Vatican also offers seminars for young priests to teach them how to recognize the difference between psychological problems and demonic possession, the Catholic Online reports. 
What is more, the Catechism of the Catholic Church states in paragraph 1673 that the point of exorcism is to liberate a person from demonic possession "through the spiritual authority which Jesus entrusted to His Church."
"Illness, especially psychological illness, is a very different matter; treating this is the concern of medical science. Therefore, before an exorcism is performed, it is important to ascertain that one is dealing with the presence of the Evil One, and not an illness," it reads.
De Meo stressed that exorcists do not cast out demons through their own means, but through relying on Jesus.
"We're called to fight on behalf of Christ," he said.
The Catholic Church's top exorcist, Father Gabriele Amorth, who claimed to have sent 160,000 demons back to Hell, died in September.
Amorth, who was 91 years old when he died after suffering from a pulmonary illness, had petitioned Pope Francis to give all priests the right to perform exorcisms, even without the Church's approval.
He had also warned against pop-culture's representation of the occult.
"Practicing yoga brings evil as does reading Harry Potter. They may both seem innocuous but they both deal with magic and that leads to evil," Amorth once said.