Catholic Therapist Fired After Refusing Marriage Counseling for Gay Couple, Lawsuit Claims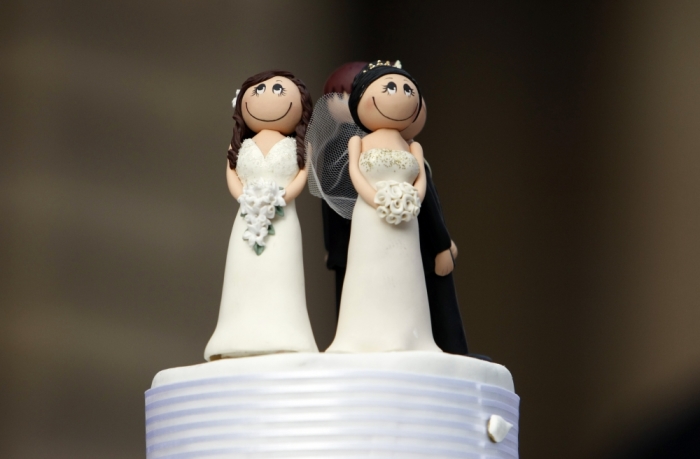 A Catholic therapist in Michigan has filed a federal lawsuit against her former employer, claiming that she was dismissed from her job last year after she asked not to be forced to counsel a same-sex married couple. An attorney for the company has labeled the allegations as "false."
According to the complaint filed in U.S. District Court for Eastern Michigan last week, Katherine Lorentzen worked as a contracted outpatient behavioral therapist for HealthSource Saginaw from 2011 until 2017.
Last summer, a gay couple was referred to her for marriage counseling. The complaint claims that Lorentzen saw the couple on two separate occasions. However, she eventually came to the conviction that she could no longer see the couple for marriage counseling because she felt doing so would violate the teachings of her Catholic faith on marriage.
According to the Catholic Church, marriage is the "faithful, exclusive, and lifelong union between one man and one woman, joined as husband and wife in an intimate partnership of life and love."
On Aug. 23, Lorentzen told her supervisor, Mark Kraynak, about her objections and inquired if she could refer the gay couple to to another therapist in order to accommodate her own religious beliefs.
According to the complaint, Kraynak "became very angry," which caused the discussion to end as Lorentzen left the room. It wasn't until the next day when the conversation continued.
"Mr. Kraynak asked that Mrs. Lorentzen have a letter typed telling the couple they were being referred to another therapist because Mrs. Lorentzen was reducing her hours," the complaint alleges.
The lawsuit claims that Lorentzen left a "handwritten draft" with the office secretary to be typed up. But on Aug. 29, Lorentzen was told by the secretary that she was instructed not to type up the letter but to call the clients directly without Lorentzen's knowledge.
The legal document explains that Lorentzen was called into a meeting later that day with Kraynak and Colton Reed, HealthSource's outpatient manager.
"During this exchange, Mrs. Lorentzen objected that she felt like she was being harassed and discriminated against because of her religion," the lawsuit claims. "Mr. Kraynak told Mrs. Lorentzen that she had to be 'a social worker first, and a Catholic second.'"
Lorentzen alleges that she tried to defend her beliefs by pointing out the official position of the Catholic Church on marriage. In response, she was told by Kraynak that "they are just priests."
On Sept. 6, Lorentzen received a letter from Program Executive Mark Puckett, informing her that she was being terminated in 30 days.
Lorentzen also claims that after receiving the letter, she was "subjected to a number of actions that undermined, embarrassed, and humiliated her."
According to Lorentzen, such actions included instances in which Reed and Kraynak allegedly "physically blocked" her from walking down the hallway.
Reed was accused of eavesdropping on Lorentzen in her office, while Kraynak was accused of "intentionally" closing a door right before Lorentzen was walking through it. Kraynak's alleged action caused Lorentzen "to drop some of the files she was carrying."
In another instance, Kraynak purposely walked right toward to where she was standing and pushed "into her with his body before walking off with no apology," she claims.
The complaint also argues that because HealthSource assigned Lorentzen's patients to other therapists in an abrupt manner, many of the patients felt "angry, betrayed or anxious about purportedly having to see a new therapist."
Lorentzen is being represented by the Thomas More Law Center, a Christian conservative nonprofit based in Ann Arbor.
"This case shows that people of faith are under assault in the workplace. The fact is, however, that Christians need not choose between their faith and their jobs," TMLC Senior Trial Counsel Tyler Brooks said in a statement. "Despite what many would have us believe, discrimination against Christians is a civil rights violation that will subject employers to legal liability."
HealthSource's lawyer, Tom Vincent, from the law firm Plunkett Cooney, told The Christian Post Tuesday that many of the claims made in Lorentzen's complaint are "fundamentally false" and added that the lawsuit leaves out additional details important to the case. Vincent, however, would not elaborate on those details.
"HealthSource Saginaw steadfastly denies Ms. Lorentzen's fundamentally false allegations and is extremely disheartened by her choice to knowingly publish a work of fiction disguised as a legal pleading," Vincent wrote in an email.
Vincent explained that because the litigation is pending, neither he nor HealthSource Saginaw will issue any public comment at this time other than the statement below:
"HealthSource Saginaw is committed to prohibiting all forms of illegal discrimination and retaliation on its premises. It would not tolerate nor engage in acts similar to what Ms. Lorentzen has fabricated in her 21-page complaint. Ms. Lorentzen has mischaracterized the nature of her relationship with HealthSource Saginaw, provided false information about what occurred prior to the end of that relationship, and omitted several key facts as it relates to her particular actions and representations. We look forward to very aggressively defending this case and are confident that the judicial process will bring the truth to light and result in a judgment in Defendants' favor."