Catholics Outraged Kim Kardashain Portraying Herself as the Virgin Mary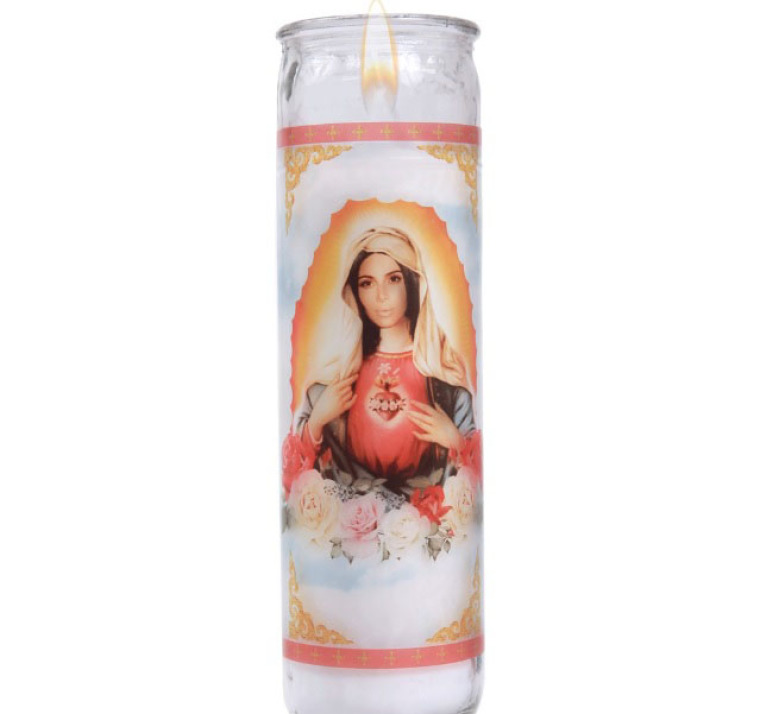 Many Roman Catholics have been speaking out against reality TV star Kim Kardashian presenting herself as the Virgin Mary in images promoting marijuana.
Kardashian posted a number of messages on Instagram and Twitter last week promoting marijuana paraphernalia, along with a white Kimoji candle that bears the image of the reality star depicted as the Virgin Mary.
Townhall called it an "absurd move" by Kardashian, given that in 2015 she had her daughter, North, baptized at St. James Cathedral, an Armenian Apostolic church in Jerusalem.
Bill Donohue of The Catholic League noted in an article on CNS News that the Kimoji candle sells for $18 on Kardashian's website.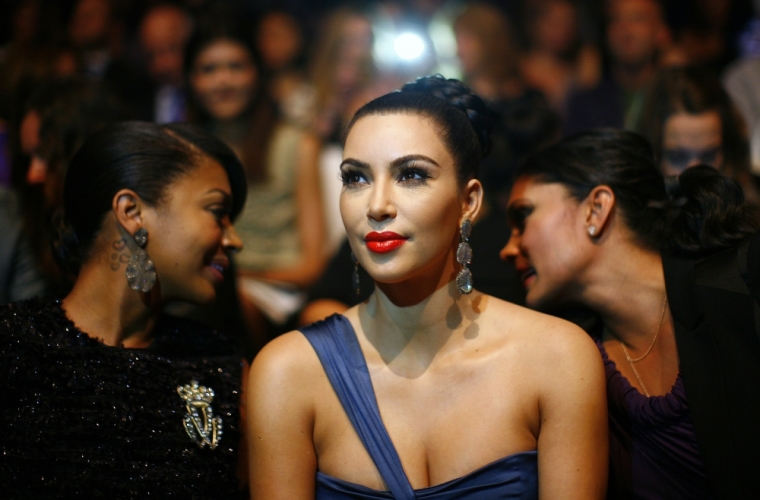 "It is placed between two other items for sale: a 'fire weed sock' and an 'a-- tray;' the former celebrates marijuana use and the latter is a photo of her bare mammoth behind," Donohue said.
"We've never seen any indication that Kim Kardashian venerates the Blessed Virgin Mary  — she is a former porn star — so her latest headline-grabbing stunt can only be seen as exploitative," Donohue argued.
Catholic Online said it's "sad to see the icons of a woman who sacrificed so much of herself to participate in God's plan of salvation for us, to be desecrated to sell merchandise and a personality."
The website noted that Kardashian is free to satirize the Catholic holy figure due to her First Amendment rights, but at the same time argued that the reality show star fails to realize that Mary is the "ultimate example of womanhood."
"She is the ideal feminist icon. God asked her consent, and she gave it freely. She remained a virgin and was forever undefiled by man and sin. She served Jesus Christ all His life and was present at His death and resurrection," the Catholic Online said.
"A number of believers voiced their displeasure with Kardashian on Twitter as well.
"Disgusting! As a Christian I'm truly offended. If you knew who the Virgin MARY was and represented you would actually be embarrassed," one Twitter user under the handle Heavensvoice Hayes said last week.
In the past, Kardashian has described herself as a Christian, and at times has used her social media profiles to express that faith.
"Jesus is my top priority," she retweeted back in 2014.
She has also been known to attend Sunday services and Bible study at Life Change Community Church in Agoura Hills, California.
"I would be lost if I didn't go to church to reflect back on my whole week," Kardashian once said after a church service.
In December 2015, she revealed along with her husband, rap star Kanye West, that their son was to be called Saint.
"Saint was picked since it's akin to saying he is a blessing because she had such a difficult pregnancy," a source close to the family reportedly said at the time.