Reach Records Artist GAWVI Says Kim Kardashian Church Encounter Inspired Concept for Debut Album (Interview)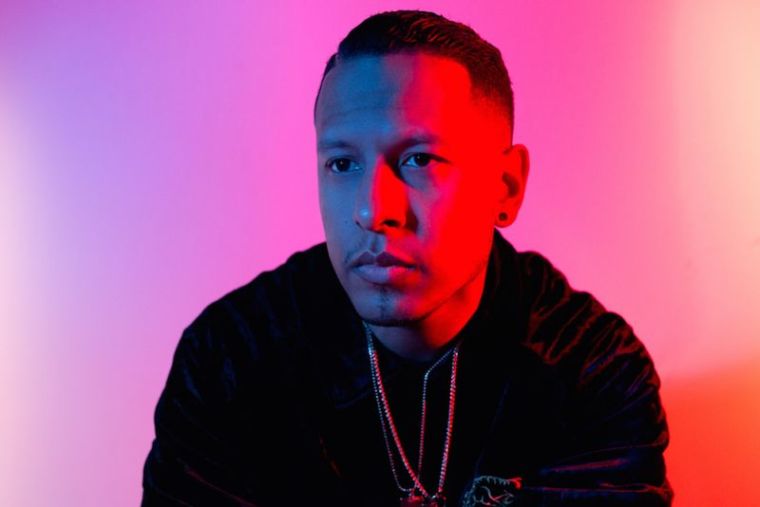 Reach Records artist GAWVI, who is gearing up to release his debut album, said it was a church encounter involving Kim Kardashian that inspired his album concept.
After almost a decade of making chart-topping hits as a hip-hop producer, GAWVI will release his debut album, We Belong, on March 31 through Record Records. He revealed that the concept of We Belong was birthed a few years ago when he lived in Los Angeles. GAWVI found himself a part of a Bible study ran by well-known pastor Judah Smith. The Bible study has since grown into a full-fledged church.
"At that time a lot of celebrities were going, they're still going. But I remember sitting in one of the services and Kim Kardashian walked in," GAWVI told The Christian Post.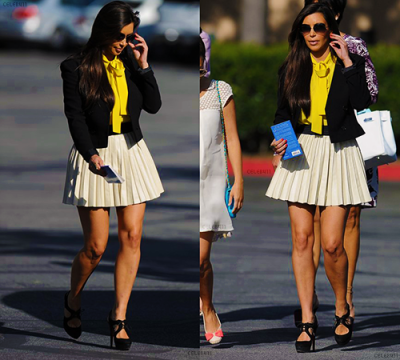 The talented young composer said everyone's initial reaction to Kardashian was shock because a celebrity walked into the Bible study but he then noticed a lot of heads turning her way for another reason. He said it was as if some of the spectators questioned why she would be there.
"I always stuck with that story. People should always feel like they belong [and are] a part of God's big picture. Whether it was out of bad intention or just out of shock value, people should always feel welcomed," he explained. "That's what I want to do with my music. I want people to feel like they belong [when] listening to my music."
GAWVI maintained that the album concept does also have a personal meaning that goes even deeper than his Kardashian encounter. As a part of the popular hip-hop label that includes rappers Lecrae, Trip Lee, Andy Mineo and more, he finds himself as the minority because he's not a hip-hop artist but instead a pop EDM singer and producer.
"I'm like the first pop EDM person and I don't fit in that much, but I belong a part of the great story which is 1:16," GAWVI testified of his crew and their mission statement of Romans 1:16.
Although his messages of inclusion may seem a bit too liberal for some, the young Disc Jockey said he just wants to model the example of Christ.
"I feel like we should all live like Jesus lived. It's all over His story, His whole life. He was always surrounded by people, kind of like the Kim Kardashian story, that you turn your head and it's a shock value," the 28-year-old noted. "I do believe that you should hang out with mature people and know your distance sometimes from others because there can be some bad relationships that you shouldn't go further into, but I think we should all love people and accept them and make them feel like they belong in the room or at the table."
The political climate also inspired GAWVI's We Belong message of coming together, he said.
"I want people to feel hope because a lot of people are asking for that," he emphasized.
Growing up in South Florida, GAWVI was very cultured because of his surroundings. "Latinos, Israelis, West Indians, whites, blacks, and Asians" were all apart of his community. But that quickly changed once he began to travel.
"When I left South Florida, I didn't realize that I was spoiled with culture. When you go to the Midwest area you realize a lot of culture doesn't go there and a lot of times I thought to myself, 'Do I fit in this environment right now?'"
He said thankfully people always made him feel welcomed still and that is what his goal is with the new album.
He referenced his song "Late Nights" which is about the negative thoughts he battled that were constantly trying to put him in a state of unbelief and depression.
"I made that song really going back to that place where I was like, 'I don't care what you're going to say Satan, you're not going to dictate my story. I already know who won the story,'" GAWVI explained.
The young musician was not always a strong Christian, however. He grew up in a Christian home to a father who was a minister and a mother who helped out in the church. Although he was on fire for God during his high school years, his world came crashing down when his parents suddenly filed for divorce.
"It made me question a lot of things that I grew up learning so I just went my own way. Trying to find my hope in alcohol, sleeping with girls, going to clubs all the time and I just still wasn't fulfilled at all," he shared.
It was during one of those late nights where the negative thoughts were trying to invade but instead of giving in he began to cry out to God again. At the age of 22, his eyes were truly opened and there his relationship with God was rekindled.
"I just knew this world was not for me. Everything that I learned growing up, that's true meat and it's everything I want to live by and it was life-changing. I started applying a lot of things and I got a lot of the guys that went to church around me to disciple me and that's how I ended up at the Judah Smith church," GAWVI said.
During that time, he also attended Mosaic Church, led by Pastor Erwin McManus. There he was surrounded by a great group of men in ministry who discipled him, strengthened him and helped him get out of the negative thoughts that were trying to keep him from flourishing in the Lord.
"I really believe this is the case with every guy, from the age of 18 to 25 you're really trying to figure out who you are as a man and you think you know but you don't. That's what was happening to me," the "Nuthin" producer confessed. "So at 22, my life turned upside down again and it was like that prodigal son who is returning back to God."
Shortly after that, GAWVI married at 24 and is now a father.
"God had a different plan for us. We have a beautiful little girl, her name is Gianna. Things are not perfect [but] little by little God is so real in my life and showing me His love and His grace," he professed.
GAWVI first met Grammy award-winning emcee Lecrae while he was in high school and exploring the hip hop scene for Christians. He was already a music producer and after handing Lecrae some demos, the two eventually began working together.
"It's been over 10 years now that I've been with them producing all of their albums," GAWVI said of his Reach Records family. "It was last year that I started to get into pop music."
"A lot of people know me as a trap hip-hop dude because that's what I've been producing for the guys but in my heart I've always loved pop music."
Reach Records was into GAWVI's pop appeal and now the rest is history. He released two EP's – "Lost in Hue" and "Holding Hue" in 2016 and even hit No. 2 on the Billboard Dance/Electronic charts with the former one. His singles "Late Nights" and "In the Water," which peaked at No. 1 on the Hot CHR Top 40 chart, are further solidifying him as a force to be reckoned with in the EDM and CCM markets.
With We Belong on the horizon, he said, "I'm very excited. I think it's the best work I've ever done in my life."
"I know a lot of people say this but I really don't want fame. I know it might come with it but honestly that's not my heart at all. I really want to make amazing music that speaks the Gospel. And if I'm not successful at it, I'm still fine. I could be the guy with my family and I just want people to know that Jesus is awesome. But I am very passionate about music so I hope people like it," he stated.
We Belong is now available for pre-order on iTunes and will be released March 31. To stay connected with GAWVI, visit his website.