Chauvin verdict and racial reconciliation as God's agenda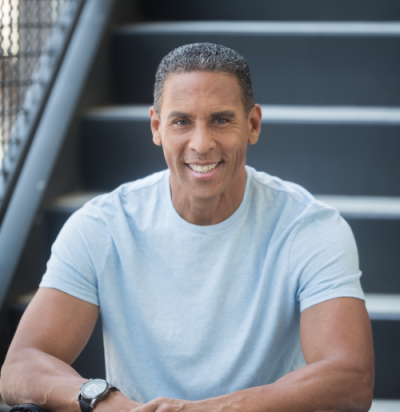 On May 25th of 2020, the murder of George Floyd sent shock waves of grief and confusion throughout our world. And this past week – nearly a year later – onlookers held their breaths as they eagerly awaited the results of Derek Chauvin's trial. After months of pain and processing, the guilty verdict provided a sense of relief for many. Institutional racism can be challenged. Internalized racism can be addressed. Broken systems can be mended.
This guilty verdict is going to be a turning point in our country. It is undoubtedly going to bring about change. But the question we must now ask ourselves is, what will the change look like?
In many ways, the answer to this question is dependent on us. It is dependent on the choices that we make right now, and it is dependent on how we choose to respond to one another.
I am deeply aware that many of us are still processing and hurting. My heart has been broken and burdened ever since I saw George Floyd killed, and I recognize that we still have a long way to go in the healing process. The race-related trauma we experienced this past year was not isolated. It simply exposed and highlighted an expansive history of racial injustice.
It was difficult to watch the trial this week, as it caused the traumas of this year to resurface in our hearts. I don't want to rush past this moment or be quick to slap a band aid on top of our nation's pain. I want to hold space for the mourning, the feelings of relief, and all of the mixed emotions that are currently at play.
I am also deeply grieved by the gaping wound of division that still exists in our country. I am heartbroken by the hatred and mistrust that have stemmed from our "us vs. them" culture. Because of this "us vs. them" mentality, we have grouped people into categories and sides: People who are for the police or against the police. People who align with us politically or are on the "other team".  People who share our skin color or don't. In the "us vs. them" culture, picking one side means you are naturally pitted against the other side.
When we get caught up in the swirl of this "us vs. them" culture, we lose sight of an important and biblical truth. We are created in God's image. We are all human beings, with skin and bones and emotions and families and dreams. We are called to honor and love one another. We are called to choose "the third option" and focus on the fact that we have more similarities as human beings than we have differences.
While countless social and political issues have captivated our attention this year, I want to humbly present that racial reconciliation cannot be reduced to a social or political conversation. It is first a relational issue, and it has to start with us. If we want to see real change, real healing, and real reconciliation, we have to start with our relationships with one another.
Personally, God has led me on a journey of healing my own pain due to racism. As I received clarity on the underlying causes of racial division and chose forgiveness and honor even when it felt recklessly selfless to do so, I have felt liberated and empowered.  And I have become more and more deeply convinced of something I already knew. Racial reconciliation is God's agenda. Heaven will be full of people from all tribes and languages, all worshipping King Jesus in unity (Revelation 7:9).
My prayer is that God would bring this country through a healing process similar to the one he helped me through. We need God's healing power right now. I write these words with deep humility and a sense of dependence on God. My heart cries out, "God, heal our nation!" Even as we take time to process our pain with God's help, however, let us not forget that a necessary part of any healing journey is taking steps forward.
After the events of last year, I felt compelled to start the Third Option Similarity Trainings to help people move toward unity in practical ways. What step do you need to take to move toward healing? Perhaps it is having a conversation with someone who has wronged you or looks different than you. Perhaps it is having grace for someone who communicates in an offensive way. May we meet each other with compassion in the midst of the mess. May we enter into conversations this week with humble hearts that are willing to listen, love, and honor. What will the change look like? The change must start with us.