Chelsea Clinton Urges Liberal Cartoonists to 'Leave Judge Kavanaugh's Daughters Alone'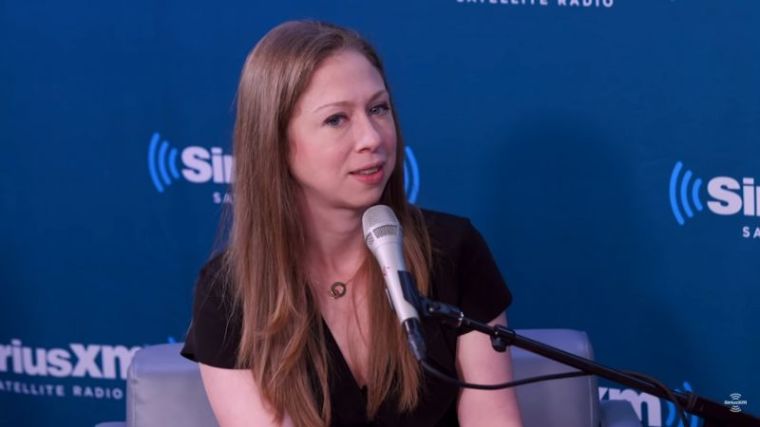 Chelsea Clinton has taken to social media to denounce leftwing artists who are using U.S. Supreme Court nominee Brett Kavanaugh's daughters in their political cartoons.
Cartoonist Chris Britt garnered headlines when he drew a cartoon featuring Kavanaugh's 10-year-old daughter praying before going to bed, with her saying "Dear God, please forgive my angry, lying, alcoholic father for sexually assaulting Dr. [Christine] Ford."
This was in reference to Kavanaugh explaining during the Senate hearing that his 10-year-old daughter prays for Dr. Ford, the woman accusing the circuit court judge of attempting to rape her in the 1980s.
Kavanaugh was appointed by Republican President Donald Trump while Chelsea Clinton is the daughter of former Democrat President Bill Clinton. 
A teen when her father garnered national headlines in the 1990s over being accused of sexual misconduct, Chelsea Clinton posted a comment to Twitter on Wednesday afternoon, imploring those opposed to Kavanaugh's nomination to "leave Judge Kavanaugh's daughters alone."
"They do not belong in your cartoons, 'jokes', or skits. If you can't make your point about Judge Kavanaugh, whatever it may be, without bullying his kids, it's not worth making," tweeted Clinton with a link to a Washington Post story about the Britt cartoon.
By Thursday morning, the Clinton tweet has gotten over 17,000 retweets and more than 119,000 likes, and thousands of comments both positive and negative.
Clinton's tweet has gotten praise from ideological opponents, among them noted evangelical conservative writer David French, who called it "exactly right and well said."
While the Britt cartoon referenced the Illinois Times, the news publication released a statement on Monday stating that the illustration was not published by them and that he was not an employee of their paper.
"While Chris Britt is a regular contributor to Illinois Times, he is not an employee and also engages in work for other publications across the country," stated the Times on their Facebook page.
"The recent cartoon involving Kavanaugh's daughter was posted on Chris' own Facebook page; it did not appear in our publication or on our website. The Illinois Times name should not have appeared on the cartoon in question and we have asked Chris Britt to remove it."
For his part, Britt has defended his cartoon against its many critics, arguing that it was Kavanaugh who first brought his daughter into the debate when he mentioned the anecdote.
"The cartoon is not about his daughter — it's about Brett Kavanaugh's possible heavy drinking, his anger and his possibly sexually assaulting Doctor Ford," stated Britt, as quoted by the Independent.
"I based my cartoon on (Ford's) testimony — I happen to believe what she said. Her testimony was credible and thoughtful, and that's why I went where I did."
In August 2017, when President Donald Trump's youngest son Barron was being criticized for how he dressed, Clinton asked critics to leave the commander-in-chief's son alone.
"It's high time the media & everyone leave Barron Trump alone & let him have the private childhood he deserves," tweeted Chelsea at the time.