Chicago Pastor Wants George Washington Statue and Name Removed From Park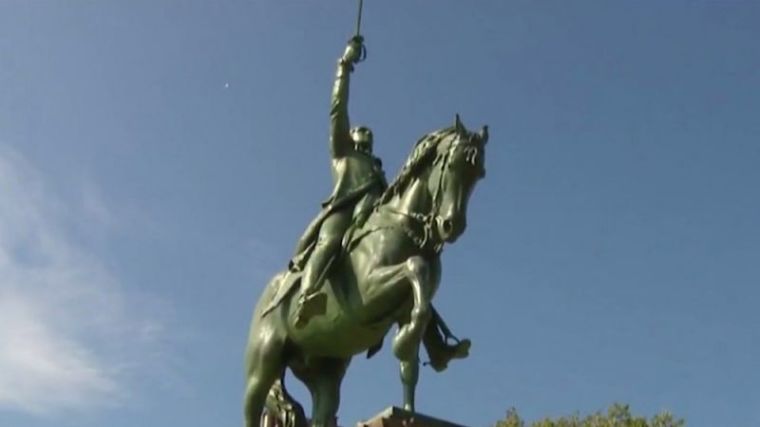 A Chicago pastor has sent a letter to Mayor Rahm Emanuel urging him to remove the names of former presidents George Washington and Andrew Jackson from two public parks.
Bishop James Dukes, pastor of Liberation Christian Center, explained in the letter that he wants a statue of Washington to also be removed because he and Jackson owned slaves.
"When I see that, I see a person who fought for the liberties, and I see people that fought for the justice and freedom of white America, because at that moment, we were still chattel slavery, and was three-fifths of humans," Dukes told CBS Chicago.
"Some people out here ask me, say, 'Well, you know, he taught his slaves to read.' That's almost sad; the equivalent of someone who kidnaps you, that you gave them something to eat."
Dukes went on to compare having a statue of Washington on public display to having a statue dedicated to controversial civil rights activist and black nationalist Malcolm X.
"There's no way plausible that we would even think that they would erect a Malcolm X statue in Mount Greenwood, Lincoln Park, or any of that. Not that ... Malcolm X was a bad guy; they just would not go for it," Dukes continued.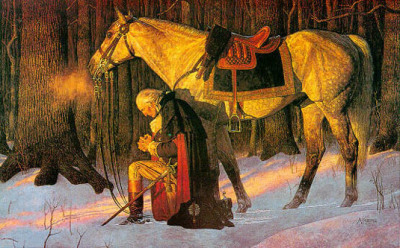 "Native Americans would not even think about putting up a Custer statue, because of the atrocities that he plagued upon Native Americans. And for them to say to us 'just accept it' is actually insulting."
Dukes' request to the Chicago City Council comes amid renewed debate over the presence of Confederate statues and monuments following a demonstration in Charlottesville, Virginia, in which violence ensued.
Last Saturday, a "United the Right" rally organized by Jason Kessler brought white nationalist socialists, members of the KKK and other white supremacist groups together to protest the removal of a Robert E. Lee statue in Emancipation Park.
Violent clashes broke out between Antifa and white nationalist groups after police were reportedly given orders to stand down, according to the ACLU, which was monitoring the situation.
Later in the day, a 20-year-old named James Alex Fields Jr. drove his 2010 Dodge into a crowd of counter protesters and sent bodies flying, a scene that was caught on camera. The vehicular assault killed Heather Heyer, 32, and injured at least 19 others.
Fields is believed to have been at the rally with a group called Vanguard America, a self-proclaimed anti-Semitic national socialist group.
In a much criticized response to the violence, President Donald Trump warned that there was a slippery slope in removing Confederate statues.
"This week it's Robert E. Lee. I noticed that Stonewall Jackson is coming down," he said during a press conference on Tuesday at Trump Tower in New York City.
"I wonder is it George Washington next week and is it Thomas Jefferson the week after? You know, you really do have to ask yourself, where does it stop?"