Chick-fil-A's New York Debut!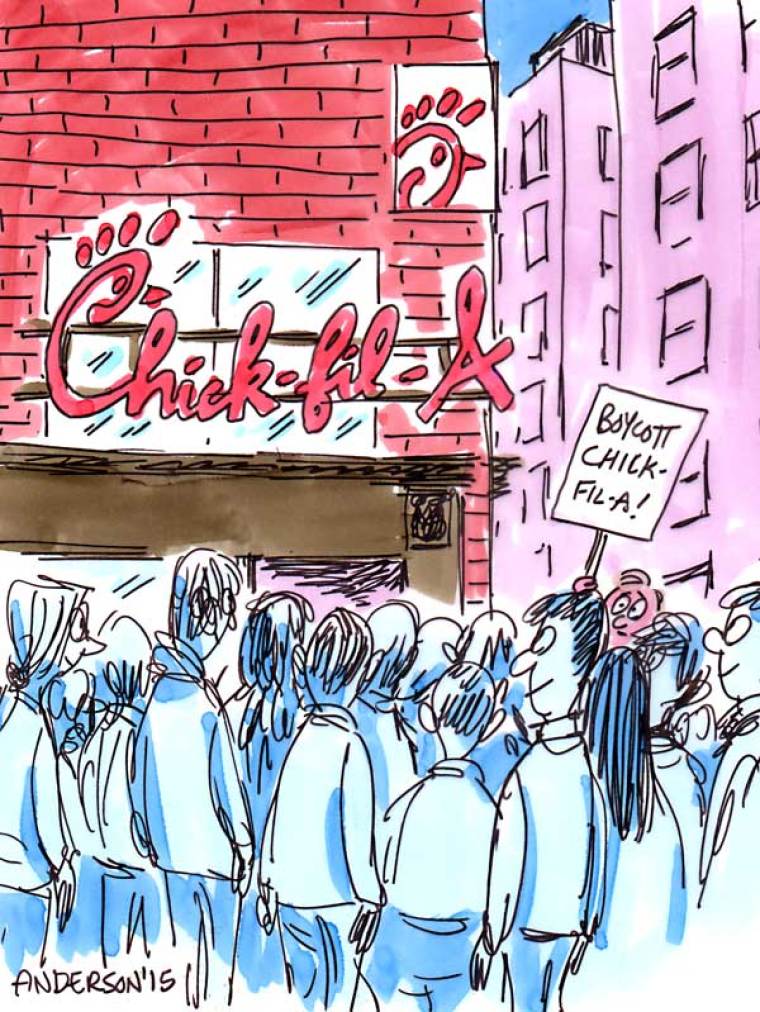 While thousands of New Yorkers lined up for blocks to welcome the first stand-alone Chick-fil-A in the city, protesters sought to use the restaurant's Saturday grand opening to make cultural statements about sexual issues and animal rights.
Gothamist, a daily weblog covering the city, reported on demonstrators that included LGBT opponents of Chick-fil-A, Christian counter-protestors, and animal rights activists who descended on the packed restaurant.
Street evangelists got into a shouting match with animal rights activists from Collectively Free and LGBT protestors, who continually shouted "We're here! We're queer! Get used to it!"
Christian enthusiasts shouted back at the group, telling them they were engaged in sinful behavior and called on them to "repent."
Read more at http://www.christianpost.com/news/nyc-chick-fil-a-opens-to-rousing-success-despite-lgbt-protesters-146912/#tU5sOo4chqH4RycC.99