Church and Chick-fil-A Owner Buy $2,500 Van to Help Mother of 2 Whose Car Caught Fire
A Tennessee church and a local Chick-fil-A owner came together last Friday to give a distraught mother of two small children, whose family car had just caught on fire and burned, a serviceable van so she wouldn't be stuck without a reliable vehicle.
Morgan Carter pulled into the Madison, Tennessee, Chick-fil-A drive-through to grab a bite to eat last Friday while she was on her lunch break and her 4-year-old and 15-month-old children were in daycare. As she sat in line, she began to notice smoke bellowing out from underneath her car's hood.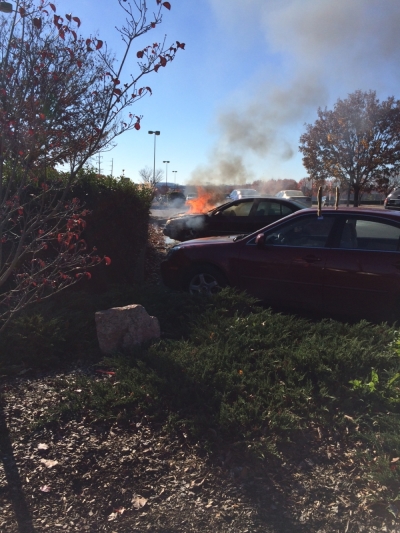 Carter pulled out of the drive through and parked her car as flames began engulfing the engine. As that was the only car her family owned, Carter began to panic, not knowing what difficulties were to lay ahead of her as she tried to raise a family without an automobile.
The owner of the restaurant, Todd Hunley, told The Christian Post on Monday that he was first alerted to the situation when customers started hollering about how a car was on fire in the parking lot. He went outside with a fire extinguisher to put out the flames and explained that it took two fire extinguishers to put out the fire before the fire department came.
Hunley stated that Carter sat off to the side crying about the demise of her car when his friend, Kevin Cook, a pastor from the local Crosspoint Community Church who was at the restaurant eating with his wife when Carter's car caught on fire, went up to Carter and tried to comfort her.
Cook asked Carter what he and his wife could do to help. Carter told him that was the only car she owned and asked him to pray for her to somehow find a way to get a new car.
After speaking with Carter, Cook went up to Hunley and discussed the idea of finding a replacement car to purchase for Carter.
"'We have been doing some things at our church and we have been doing random acts of kindness,'" Hunley recalls Cook telling him at the time. "'This would be so awesome if we could just pull up in a car and hand her the keys.'"
Hunley then told Cook that one of his friends who owns an auto shop down the road from the Chick-fil-A had an old 2002 Dodge Caravan that he was looking to sell for $2,800.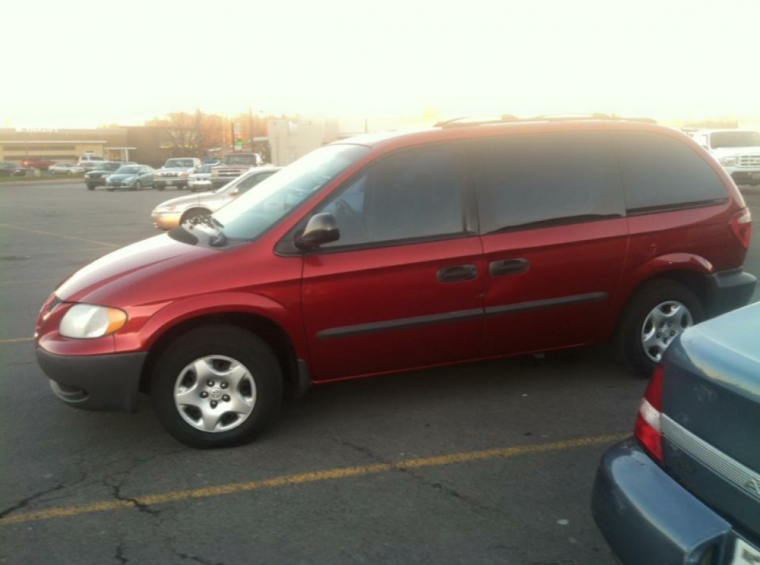 Hunley called his friend and asked if the van was still for sale. Hunley's friend said that he still had the van and would sell it for only $2,500. Additionally, Hunley said that his friend had just put new brakes, tires and a radiator on the van.
Cook, who is on the executive committee of his church, then called the church's lead Pastor, Pete Wilson, and got permission from him to purchase the van for Carter with church funds.
"So, I drove Pastor Cook down. It was probably about two or three miles from my store. We picked up the van and drove it back and handed the lady the key and a title. She was just, bless her heart, so overwhelmed at the generosity," Hunley stated. "She was thinking, 'This is something you see on TV that happens to other people.'"
As the church paid for the van and the tax associated with the gift, Hunley said that all that Carter had to pay for was just her tags.
In addition to the van, Hunley, who has been a Chick-fil-A owner and operator for over 15 years, decided to donate $500 to help Carter and her family and also had Carter's old car towed to her grandmother's house. Hunley additionally said he would write a check to the church to help cover some of the cost on the van.
"The big thing is that whether this happened at my store or at any Chick-fil-A in the United States, I would bet almost 100 percent there would have been the same response because that is just how we are," Hunley said. "It's the coolest thing in the world when God gives you these opportunities. It was really neat just to be part of it."
Carter told a local NBC affiliate that she was blown away by the generosity she received in her time of need.
"I was hysterical," She said. "I was crying and I was happy at the same time, but still in shock from just everything that was going and for it to just end so wonderful is just amazing."
Hunley explained that it is the "DNA of Christ" that led to such a generous act of kindness.
"By nature, we are selfish people, but when we do have that DNA of Christ in us, it changes everything," Hunley said. "It's hard for us as human beings to look out for other people's needs and things like that, but that is what the cool part about Jesus being in our lives is, that he changes that and gives us those opportunities to reach out to people, whether we know them or not."
Contact:
samuel.smith@christianpost.com, @IamSamSmith (Twitter)