Chinese Christians Sentenced to Up to 7 Years in Prison Over Christian Devotionals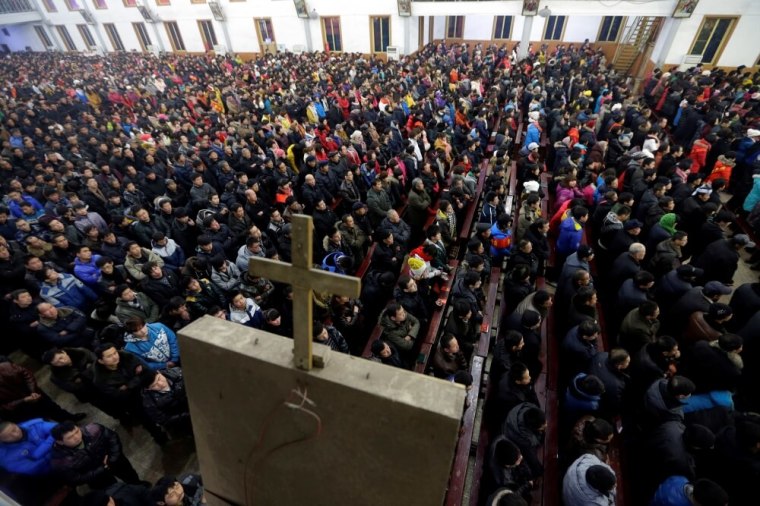 Five persecuted Christians in China have reportedly been sentenced to between three to seven years in prison for purchasing and selling what authorities called "forbidden Christian devotional books."
China Aid, which reports on the various human rights abuses and injustices committed against the growing Christian minority, said that the four women and one man were sentenced last week by a court in the northeastern Liaoning province.
"Of them, pastor Li Dongzhe and Piao Shunnan received seven years, Zhao Chunxia and Li Yuan were given five years, and Shi Jinyan was sentenced to three years," the report stated.
"Most of them belong to a Korean ethnic minority group that resides within China, and all of them attend registered churches. They were arrested last June."
The Communist government in China has been cracking down on Christian churches, pastors of underground congregations, and various Christian minorities that it deems pose a threat to its rule.
In January, a predominate house church pastor in southwest China's Guizhou province was tortured into "confessing" charges related to "divulging state secrets," and sentenced to two and a half years in prison.
Pastor Yang Hua of Living Stone Church was first detained in December 2015 when he tried to prevent authorities from taking his computer and hard drive during a raid on the house church.
His lawyer, Chen Jiangang, stated, "Even a day in jail is too much for an innocent person. I have only one thing to say about this. This isn't a judgement: it's persecution."
"This is a political case that has nothing to do with the law or the truth," he added. "This is political persecution pure and simple."
In a separate case earlier this year, Ma Huichao and four other Christians were arrested by officials for meeting to study the Bible without government approval. Although Ma pleaded innocent, she was sentenced to three years in prison for her crime.
China Aid said in its 2016 report on persecution in the world's most populous country that the government has engaged in activities to force all religions to "surrender to the authority and leadership of the Chinese Community Party."
The watchdog warned at the time that laws are being passed to increase the persecution against Christians.
"[W]e have good reasons to worry that the major religions in China, especially house churches and underground Catholic and Protestant churches, will suffer the most unprecedented suppression under the name of the 'transforming into the Communist Party of China' since the Cultural Revolution," the group warned.
A pastor identified as Zhou commented, "The government wants to control everything, even the smallest aspects. One characteristic of this draft is the empowerment of local government bodies all the way down to the communities."