Chinese Priests Detained, Forced to Study Communist Orders on Christianity; 12 Worship Venues Seized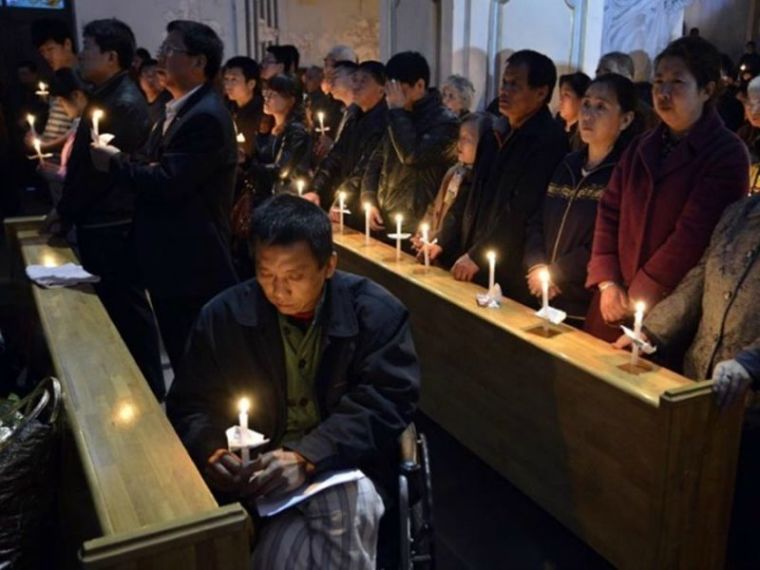 Two underground Catholic priests have been detained in Hebei Province, China, and forced to study the Communist government's orders on how Christianity is to be practiced.
More than a dozen underground religious venues in the province have also been seized, UCA News.com reported.
The priests in question were identified as Father Su Guipeng and Father Zhao He from the Xuanhua Diocese.
Zhao was reportedly taken away by United Front Work Department of Yangyuan County personnel last week, who took his phone and placed him in detention at a hotel, putting him under constant surveillance by guards.
The underground priest was then forced to recognize the state-controlled Chinese Catholic Patriotic Association and to study the revised regulations on religious practice. The regulations, issued in February, have been the source of an increased crackdown and arrests of Christians, watchdog groups have warned.
The crackdown has continued the ongoing-campaign to remove church rooftop-crosses, with church buildings being shut down and worship meetings interrupted.
Su, who was detained earlier in October, was also reportedly indoctrinated on government policies while in house arrest.
A source told the news agency that families in the village of Xuanhua have been warned that they will be fined and detained if they are found to be helping the priests.
ChinaAid, which also reports on the persecution of Christians in the country, reported another incident on Oct. 21, when a group of police officers broke into Yongfu Church in Fujian Province and harassed Christians.
The police officers claimed that they were there to "enforce the laws," but they did not present any identification or warrants as they searched the church building.
"Pastor Lin Kezhen asked if they would be willing to speak with him after the service since it was then ongoing, but they shouted that it should be stopped, people should leave, and no one should attend church there anymore," ChinaAid reported.
"In the midst of the chaos, one mother attempted to flee with her 1-year-old child, but a female government agent intercepted and chastised her. One of the attendees attempted to stand between the mother and the officer, but she bullied him. The two eventually left safely, but the child's eye was hurt in the process."
Christians in Wenzhou meanwhile captured on video the moment a government worker severed a church rooftop cross from Lingkun St. Michael Church of Yongqiang Parish, reportedly over building code violations.
Believers have argued that the regime's efforts are part of a campaign to suppress the growth of the Christian faith.
U.S. Commission on International Religious Freedom commissioner Johnnie Moore told The Christian Post in September that China is making a big mistake by embracing the ways of the past.
"I think that China, under [President Xi Jinping]'s leadership, is having a relapse to a time in Chinese history that did not bring economic prosperity, but did bring isolation from the world and countless examples of unnecessary suffering," Moore told CP.