Chris Pratt Honors Estranged Wife Anna Faris After Emmy Awards Appearance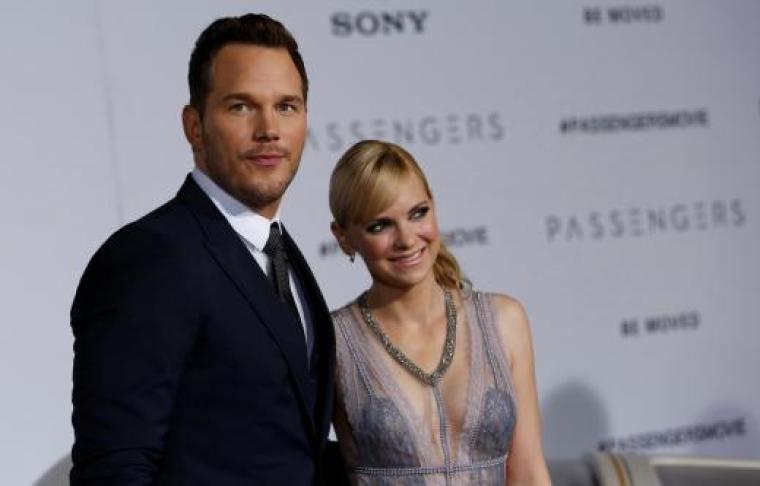 Even though Chris Pratt wasn't invited to attend the 69th annual Primetime Emmy Awards with his estranged wife Anna Faris Sunday night, the actor praised her work on the show when he was approached by paparazzi for comment.
Faris and Allison Janney, her co-star on the CBS sitcom "Mom," were on hand to present an award for Outstanding Variety Sketch Series during the show on Sunday. Pratt said he wasn't invited to the event, but still remained supportive of Faris when questioned about her by TMZ.
"I know she did great. Anna did an amazing job," the "Guardians of the Galaxy" actor said. "She rules. She and Allison, they both looked great."
After eight years of marriage, Pratt and Faris announced their separation in a joint statement last month.
"Anna and I are sad to announce we are legally separating. We tried hard for a long time, and we're really disappointed," Pratt said in a statement posted on Facebook. "Our son has two parents who love him very much and for his sake we want to keep this situation as private as possible moving forward. We still have love for each other, will always cherish our time together and continue to have the deepest respect for one another."
While Pratt has made it clear that the pair will continue to support each other publicly, it seems he's also receiving support from his estranged wife's co-workers. Last week, Janney told "Entertainment Tonight" that Pratt is still loved by those on the set of the sitcom.
"She [Faris] has so much love and support on the set of 'Mom.' She's a very courageous and strong girl and very professional, and I love her so much, as [does] everyone, " Janney told "Entertainment Tonight." "And we love Chris too. We love them both."
Still, she admitted that the actors' separation was a sad moment.
"It's sad when, you know, people who have to go separate ways, but we support them both and love them both very much," she said.