Chris Pratt Spotted Attending Hillsong Church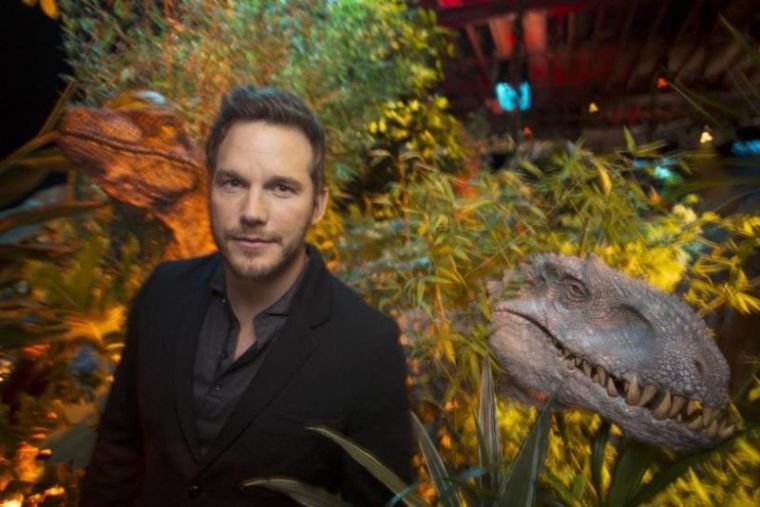 Could Chris Pratt be the latest celebrity to join Hillsong Church?
According to the Daily Mail, Pratt, the 38-year-old "Guardians of the Galaxy" star, was spotted attending mid-week services at Hillsong Los Angeles last week. The publication said it spotted Pratt attending a service on the same night as pop star Justin Bieber and reality television personality Kourtney Kardashian.
On many Sundays, Pratt has been spotted attending Zoe Church services at the Del Rey Theater in Los Angeles. While it is unclear if Pratt plans to start attending Hillsong full-time, he has left little room for confusion when it comes to his belief in Jesus.
At the Teen Choice Awards, Pratt thanked Jesus when accepting an award for choice sci-fi movie actor.
"I would not be here ... without my Lord and Savior Jesus Christ," he said.
The actor previously spoke to Esquire magazine about a life changing come-to-Jesus experience where one man evangelized him as a teenager living in Hawaii. The underage Pratt, who had older friends buying alcohol for him, was approached by a man named Henry.
"He was like, 'I stopped because Jesus told me to stop and talk to you. He said to tell you you're destined for great things,'" Pratt recalled of the event that happened 20 years ago. "My friends came out, and I was like, 'Hey, I'm gonna go with this guy.' I gave my soul to Jesus within, like, two days. I was stuffing envelopes for his organization, Jews for Jesus. I'm not even sure, at that age—I was 19 years old—I knew what Jewish was."
Pratt, who is the father of a 5-year-old boy named Jack and recently separated from his wife Anna Faris, said his faith was renewed after seeing his newborn premature baby overcome health issues. Jack was born nine weeks early, which resulted in a lot of prayer from Pratt.
"We were scared for a long time. We prayed a lot," Pratt previously told People magazine. "It restored my faith in God, not that it needed to be restored, but it really defined it. The baby was so beautiful to us, and I look back at the photos of him and it must have been jarring for other people to come in and see him, but to us he was so beautiful and perfect."