'Christ Taught You to Love Me': Chinese Officer Mocks Christian as He Beats Him During Interrogation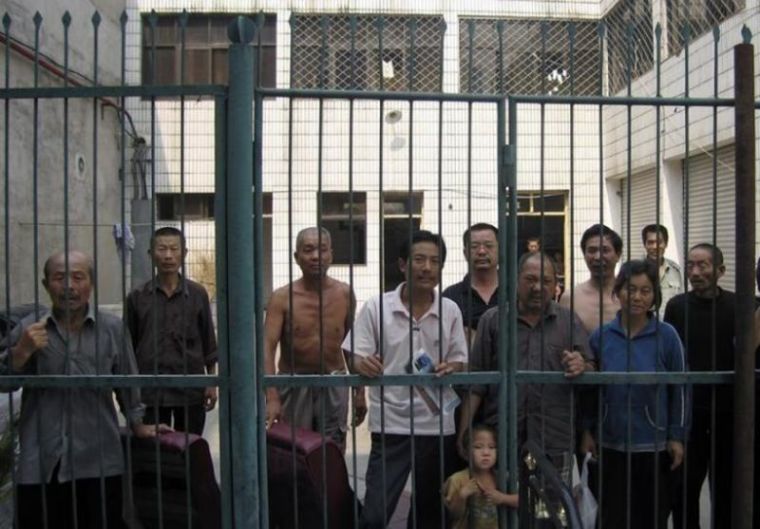 A Chinese Christian who was arrested earlier this month for attending a banned church service has detailed the beating and severe mocking he suffered at the hands of a police officer, who told the Christian to "love" him even as he was beating him.
ChinaAid, which monitors the persecution of Christians in the Communist country, released a translation of theology student Song Enguang's letter on Thursday.
Enguang, who was one of hundreds of Christians taken away by authorities earlier in May for attending a memorial service at Early Rain Covenant Church in Chengdu, Sichuan, released his letter through Wang Yi, the church's pastor.
As the letter explains, Enguang was initially arrested and taken by police along with his wife, Feng Xiaojing, and fellow Christian Zhu Hong.
The Christian was brought to an interrogation chamber at the station, where he was searched and made to reveal that he is a preacher.
"The officer with the ID number 009008 dragged me to the corner of the room, screaming at me and instructing me to squat. The police with the ID number 075266 took away my glasses. 009008 hit my head. I began to yell, and I begged them to turn on the surveillance camera. They treated me more brutally, pushing me to a secluded interrogation room," he wrote in his letter.
"They cursed at me loudly and pushed me around, asking me to sit on the iron chair without unlocking [my handcuffs]. Then, one of them removed the handcuffs, pushed me on the chair, and locked me up again. 009008 began to hit my head with his palms and swore at me loudly."
Enguang said that he continued being moved around the police station and beaten by different officers, before he was finally brought before an officer he said was their leader.
He detailed the conversation and the physical abuse he suffered. The officer demanded that Enguang answer questions about the Bible while beating him.
"He slapped me four times in a row and said, 'The Book of Matthew, the New Testament, the 6th chapter, verses 38-42.'
"He then said, 'I see anger in your eyes. Christ taught you to love me. You shouldn't anger me with your anger. You should move me with your love.' He slapped once more."
Later on the violent interrogation continued:
"He slapped me four times more. 'God created a woman. They ate the forbidden fruit and gave birth to humans. I see anger in your eyes. You should love me.'
"He cupped my face, smiling. He repeated: 'Christ taught you to love me. You shouldn't anger me with your anger. You should move me with your love.'
"He slapped me four more times. My face was numb."
Another part of the exchange included the officer slapping Enguang and making him quote Jesus' words from Matthew 5 about turning the other cheek after being slapped.
The Christian said that overall he was slapped more than 30 times, but refused to fight back, and instead preached the Gospel to the officers that were abusing him.
"At that moment, I was certain that my Savior existed. He is more of a Lord and a God in times of difficulties. He is the only one I can rely on. God never deserts me," he wrote.
"He did not save me from the devils, but He comforted me with His words and gave me power, so I could persist. When I was beaten, the scene of Christ being beaten by the soldiers was reenacted in front of me. I began to understood why the apostles began to spread the Gospel again immediately after being persecuted."
Pastor Wang Yi has said that the Christians will be seeking to take legal action against the officers who carried out the beatings.