Christian Actress Meagan Good Says 'Devil Caught Me With My Head Down …' After Explicit Photos Meant for Rev. Husband Are Leaked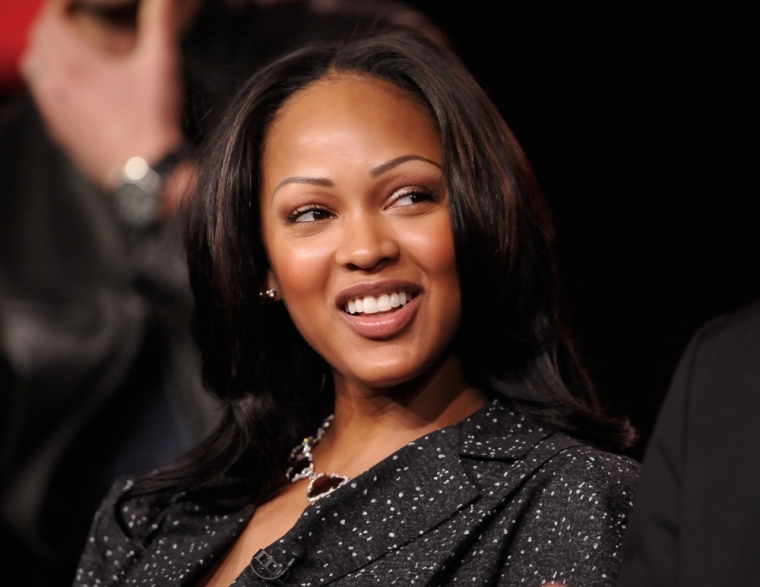 Liberal Christian actress Meagan Good, 33, who has publicly stated that she has no problems with being sexy or nude, is reacting to the release of explicit photos she says were meant for her Hollywood executive husband, Rev. DeVon Franklin, 36, after hackers swiped them through a loophole in Apple's iCloud system.
"The devil caught me with my head down and got excited until I looked up and said amen," Good posted on Instagram early Monday morning. As of Monday afternoon, the post had been liked more than 32,000 times.
Good is among several celebrities whose nude photos have been swiped and leaked in the last few months, including actress Gabrielle Union.
"I'm definitely in shock (and) saddened for everyone who is experiencing this," Good added in another Instagram post Sunday. "At the end of the day, we all know these pictures were for my husband."
Despite being saddened by the exposure of her nakedness to the public, Good explained in an interview with Rolling Out magazine in June that despite her faith in God, she is completely comfortable going nude for the right role.
"I have no problem with nudity — it just has to not be exploitative and it has to be important to tell the story," she told Rolling Out. "It depends on the script, the character, the story, the tone of the movie — all of those things. I commend women of every nationality that are bold enough to tell a story in a way that's fearless. I just haven't found a project where I felt it was necessary to do that. The scenes I've come across seemed exploitative and I just didn't do it," Good explained.
In explaining the tension between her Christian faith and her views, Good pointed to her liberal view of Christianity.
"My faith is everything to me, but I'm also extremely liberal and I believe in telling real people stories," she said. "If you're always trying to be this perfect character in everything, how can you be inspiring and do anything interesting? I like playing complicated characters who sometimes make bad choices. I like playing characters that do something questionable and ultimately the repercussions of their choices are kind of the lesson of the story. It's just that, once in a while there's an extreme amount of nudity or the way that they're talking about God or the way that they're dealing with something specific, [and] I'm like, 'Yeah, I don't want to do that.' But every time I say 'no,' it leads to something better for me," she said.
Since her nude photos became public, Good has been fielding both support and criticism, particularly from those who are now calling her Christianity into question.
"Your [sic] married. Your husband's a pastor. And y'all send each other nudes? How righteous is that union if y'all infatuated with the flesh? Oh right, can't be 100 percent pure because we're only human and we fall short of perfect say [sic] that don't give the people the blow up," wrote one critic under the user name donjaididit on Instagram, according to mediahoarders.com.
"She definitely not a Christian, she just with him for his money and it's a good look on her behalf…you can take the girl out of the ratchet-ness but you can't take the ratchet-ness out the girl no matter how much money you got," added another commenter under the user name us.2010 on Instagram.
Good, who married Franklin in 2012, explained to her critics that she sent her husband the pictures because she was away from him for a protracted period.
"One, my husband is not a pastor; two, we don't sent each other nudes. … I sent him pictures because I was away for months filming … three married sex or pictures are appropriate in my opinion," she said, adding that the photos were from their honeymoon.
She also addressed the photos on her Facebook page, which sparked intense discussion there as well.
"Really tho I understand that it was for your husband but if u know you're in that type of business you shouldn't take such risky photos like that making yourself a target besides if it's for your husband why not keep it in the bedroom," wrote Sade Islandgal Thomas.
Crystal V. Bryant, however, defended Good: "I wouldn't have even commented, that was your phone and your husband there is nothing else to say and don't be ashamed because someone ignorant got those pics, almost everyone does it just your pics got in the wrong hands, at least it was to your husband! Not everyone can say that," she said.