Christian Soccer star Christian Atsu still missing after massive earthquake in Turkey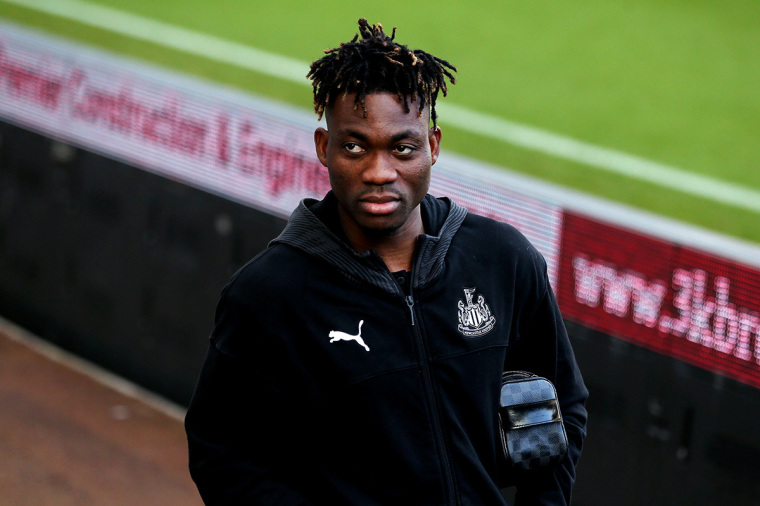 Despite reports that devout Christian soccer star and current Hatayspor player Christian Atsu was rescued alive from the rubble of his apartment building after a massive earthquake in Turkey on Monday, a team official confirmed Wednesday that they have still not found him.
On Tuesday, Hatayspor's Vice President Mustafa Ozat told Turkish radio station Radyo Gol, that Atsu "was removed, injured," from the rubble of his apartment building. Hatayspor's team doctor Gurbey Kahveci said Wednesday, however, that they were mistaken.
"When we heard the news that he was taken to Dortyol Hospital, we especially went and looked, but he was not there," Kahveci told reporters according to the U.K.'s Mirror. "At the moment, we accept that [the sporting director] Savut Taner and Christian Atsu were not found, unfortunately."
Atsu, who is originally from Ghana, has represented that country in the World Cup. He also played professionally for soccer clubs such as Chelsea and Newcastle in the U.K. before joining Hatayspor in Turkey's Süper Lig last September.
Mubarak Wakaso, a Ghanaian soccer player with Belgian club K.A.S. Eupen, also confirmed Wednesday morning that Atsu has still not been found.
"Following yesterday's update from the club that Christian had been pulled out alive, we are yet to confirm Christian's whereabouts. As you can imagine, this continues to be a devastating time for his family and we are doing everything we can to locate Christian," Wakaso said in a statement on Instagram.
"Official updates will be provided as more information comes to light. Please respect the family's privacy during this harrowing time, and refrain from spreading unsubstantiated news as this will only hamper the search efforts for Christian. Thank you for all your prayers and support," he added.
Just hours after he scored a last minute goal to give Hatayspor a 1-nil victory over Kasımpaşa on Sunday, the United States Geological Survey said a magnitude 7.8 earthquake, struck a densely-populated area of southeastern Turkey in Kahramanmaras Province at 4:17 a.m.
Hatayspor is located in Hatay Province, Turkey, which is about 100 miles away from where the earthquake struck. The Turkish Star said Hatayspor players Burak Öksüz and Bertuğ Yıldırım were rescued from the rubble along with technical team members Ekrem Ekşioğlu and Osman Ateş.  
Hatayspor player Kerim Alici managed to save himself but Atsu and sporting director Taner Savut are still missing along with thousands of others. As of Wednesday, more than 11,200 people have died in Turkey and Syria as a result of the earthquake.
In an interview with the Mirror, Atsu's agent, Nana Sechere, said he was playing poker inside a friend's apartment.
"The last I heard from him was at midnight on Sunday. Christian and his team-mates were playing poker until 3:30 a.m. at a friend's apartment," Sechere said.
"The journey back to his apartment was around half an hour. He returned at 4 a.m. and the earthquake started around 20 minutes later. I didn't know anything until I received a call from a club official at 5 a.m. asking if I'd heard from Christian. He told me Christian's building had been completely destroyed and that they couldn't get hold of him," she explained.
"I was hoping he was awake and that the earthquake hadn't happened while he was sleeping. He was in an 11-storey building and he was on the ninth floor. The club officials were trying to help me find him but it was so hard because, understandably, they were trying to find their own friends and families as well."
Sechere, who conducted the interview from London, further noted that he should have been in Turkey to watch Atsu's game on Sunday but he was unable to get a flight in time.
"I was due to fly out on Friday," he said. "But the flight would have arrived on Sunday after Christian's game had finished, so I asked for another flight. Had I taken that original one, I would have been there too. It's only God that saved me. There is a God. My wife is so grateful that I didn't fly in the end."