Elizabeth Sherrill, author who helped 'elevate the impact' of Christian publishing, dies at 95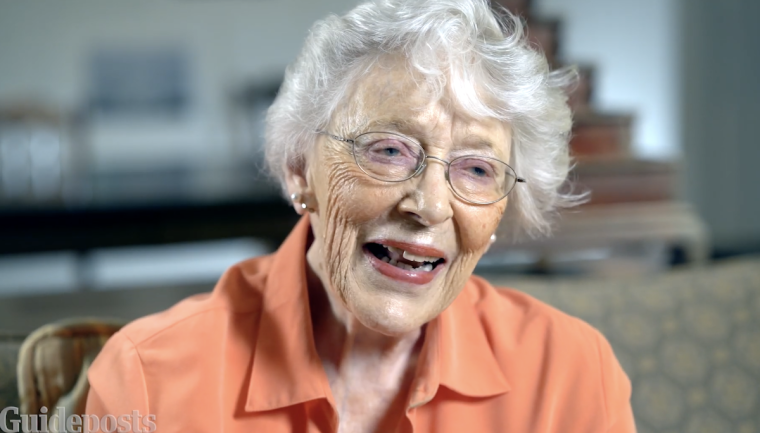 Christian author, editor and publisher Elizabeth Sherrill died last month at the age of 95.
Alongside her husband, John Sherrill, she co-founded Chosen Books in 1971, along with Guideposts Magazine Editor Len LeSourd and author Catherine Marshall LeSourd.
Chosen Books "dramatically elevated the profile and the impact of Christian publishing," Jeff Crosby, president and CEO of the Evangelical Christian Publishers Association, said in a statement. 
"Elizabeth's gifts as a manuscript stylist, editor, and publisher were enormous. She knew how to tell a story with power and with an economy of words, and the books she touched were brought to a mass market audience," Crosby continued. 
"I was privileged to chair ECPA's recognition committee the year it awarded her and, posthumously, John Sherrill with our Kenneth N. Taylor Lifetime Achievement Award in 2018. And as a bookseller in the 1980s, I marveled at the way the books she touched and inspired readers toward belief."
Born on Feb. 14, 1928, Sherrill died on May 20. She authored over 30 books, several with her husband, including God's Smuggler alongside Brother Andrew; The Hiding Place with Corrie ten Boom, and The Cross and The Switchblade with David Wilkerson.
She also contributed more than 2,000 articles to the Christian publication Guideposts. She was known for her ability to produce captivating stories, making Guideposts a cherished platform for personal accounts of faith.
"It seems appropriate that she was born on Valentine's Day because she exuded love. For her family, for her colleagues, for the subjects of the countless stories she wrote and edited, for Guideposts readers, for her faith community, for God's beautiful world and the people in it," reads an article published by Guideposts in honor of her life.
"A founding contributor, it's hard to imagine how Guideposts would have ever happened without her; because of her contributions, it became a much-loved venue for true personal stories of faith in action," the article continues.  
"She was the embodiment of hope and inspiration. Those of us who have worked for the organization and written for it all learned from Tib. In fact, she was not only a model of a compassionate storyteller but a wonderful teacher of writing."
In one article published at Guideposts, Sherrill candidly discussed her battles with clinical depression and how faith helped her as she grappled with the illness. 
"I'd had such attacks as long as I could remember, and they were always as unaccountable as this one. I can still hear my father's cry of bafflement the one and only time I tried to tell him how I was feeling," Elizabeth Sherrill wrote in the article titled "Hope and Faith in Times of Sadness."
"Not happy? With a loving family, good health, material comfort beyond anything he had dreamed of in his own childhood! He told me that as a boy he was sent each Saturday to the store, clutching the dime that was to buy Sunday's meat for the family of nine," she continued.
"How could a child who had been as fortunate as I fail to be happy? How could I, years later as a young wife and mother, be anything but content?" 
Through a relationship with God, she said, she found healing. 
"I can accept myself — delight in myself — because, the Bible tells me, God made me for himself, and can use all the particulars of my history for good. The very things I like least about myself, indeed, may be those he values most," she wrote. 
According to Guideposts, Elizabeth Sherrill's vulnerability made an impact on many of the publication's readers.
"She brought empathy and spiritual depth to what otherwise might have remained commonplace testimony. She never forgot the needs of the reader," Guideposts stated.
"For those of us blessed to know [Elizabeth] professionally, her voice will be with us forever, in our hearts and our work." 
Sherrill is survived by her three children, John Scott Sherrill, Donn Hardwick Sherrill, and Elizabeth Flint, along with eight grandchildren and seven great-grandchildren.