Christian Bakers Respond to Report That Oregon Gov't, LGBT Group Colluded Against Them: 'We're Definitely Not Going to Back Down'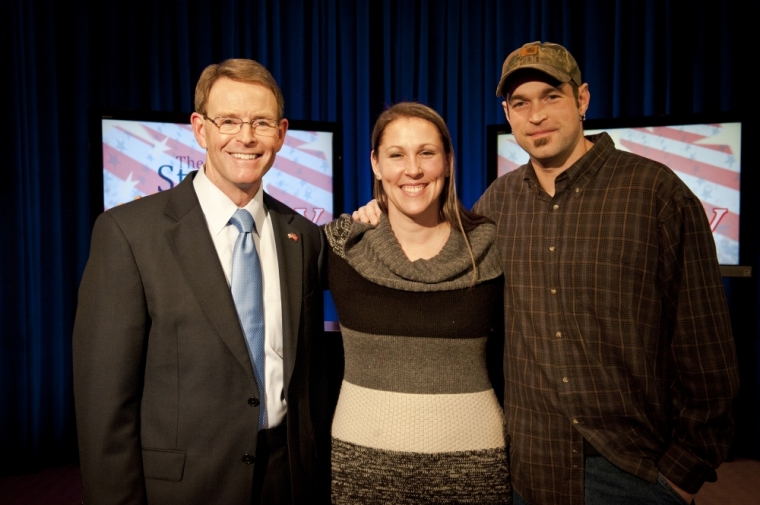 Aaron and Melissa Klein, former owners of an Oregon bakery that refused to bake a wedding cake for a lesbian couple and as a result was fined over $130,000, declared in an exclusive interview with the Daily Signal that the case against them needs to be removed from the bureaucratic governmental agency that oversees discrimination complaints because of possible new evidence of bias.
"I think the case should be pulled out of [the Bureau of Labor and Industries court and put into a civil court because I cannot get due process here," Aaron Klein told The Daily Signal.
Last week the Daily Signal, a news site related to the Heritage Foundation, published evidence of collusion by the Bureau of Labor and Industries and the pro-LGBT group Basic Rights Oregon. Based on this new evidence, which consists largely of emails, texts, and phone conversations between the two parties, prompting lawyers for the Kleins to file another motion to reopen the case. A similar motion to reopen the case was denied in March before the Daily Signal's publication of new evidence.
Brad Avakian is the judge at the bureau who is responsible for issuing a final ruling concerning the $135,000 fine. Sweet Cakes by Melissa has since shut its doors because of backlash and boycotts by those angered over their actions. The Kleins' children were even the targets of death threats.
"I had a gut feeling that he was in cahoots with [Basic Rights Oregon] from the get go," Aaron Klein declared in the interview. "We already knew that he had a premeditated idea about what was going on."
Avakian made a Facebook post about the Kleins' guilt before the agency's ruling and imposing of a fine.
"You can't have an office that has a judge, jury and executioner," Aaron Klein declared. "Judges should be unbiased and they should be elected by the people without the power to legislate, investigate and do everything else."
The Kleins have consistently said serving a gay wedding ceremony is against their Christian beliefs. Rachel and Laurel Bowman-Cryer, the lesbian couple, testified at a hearing in March that they suffered emotional distress because they were "humiliated" and "ashamed" that they were not accepted as a soon-to-be married couple.
The Daily Signal's continued reporting about the collusion exacted a response by Basic Rights Oregon on Tuesday:
"The Heritage Foundation has fabricated a conspiracy theory between Oregon's Bureau of Labor and Industries (BOLI) and Basic Rights Oregon, ignoring the truth and the facts.
"Here's reality: The Oregon Bureau of Labor and Industries (BOLI) did not consult Basic Rights Oregon on the Sweet Cakes by Melissa discrimination case," declared pro-LGBT rights group Basic Rights Oregon. "To the extent Basic Rights Oregon has been in contact with BOLI staff about this case, it was to stay informed about timeline and process only."
Basic Rights Oregon did not mention in their press release their donations to Avakian's bid to be commissioner of the BOLI nor Avakian's purchases of tickets costing hundreds of dollars to attend Basic Rights Oregon's annual fundraising galas and gay pride parades. They did however mention their endorsement of Avakian through their PAC.
Melissa Klein told the Daily Signal she plans to "fight this all the way we can."
"We're definitely not going to back down," said Melissa Klein. "We take this very seriously … for not just ourselves but for other business owners who this could happen to."