Christian Colleges fight LGBT students' lawsuit seeking to block Title IX religious exemptions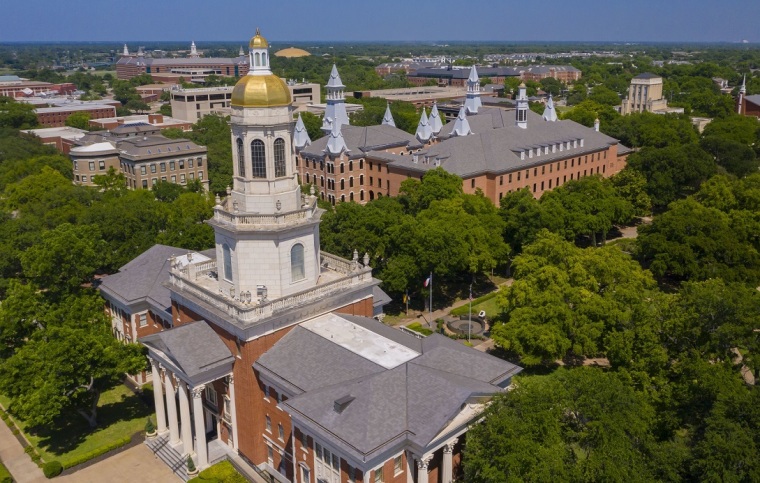 Christian universities are fighting a lawsuit filed by an LGBT legal group, which seeks to strip federal financial aid from college students for attending faith-based universities that espouse biblical beliefs on marriage, gender and sexuality. 
The Oregon-based Religious Exemption Accountability Project, an LGBT activist organization, filed a federal lawsuit on March 29 against the U.S. Department of Education on behalf of 33 LGBT former and current students who felt discriminated against on 25 faith-based campuses across the country.  
The lawsuit wants to remove the Title IX religious exemption to restrict students at faith-based institutions that adhere to traditional sexuality and gender beliefs from receiving tuition grants, student loans and any form of federal financial assistance.  
Alliance Defending Freedom, a national religious liberty advocacy legal group, filed a motion last Friday to intervene in the lawsuit on behalf of college students at Corban University in Oregon, William Jessup University in California and Phoenix Seminary in Arizona. ADF contends that the demands of the lawsuit threaten the federally-protected rights of religious post-secondary institutions.
"This lawsuit wants the federal government to tell Christian schools, 'To continue accepting students who have federal financial aid, all you have to do is to start acting contrary to your own beliefs.' That's neither reasonable nor constitutional," ADF Senior Counsel and Vice President of U.S. Litigation David Cortman said in a statement.
"No court should grant a radical request to rewrite federal law and strong-arm religious colleges by stripping their students of much-needed financial aid. For that reason, we are asking the court to let our clients intervene in this lawsuit so that they and their students can defend their freedoms under federal law and the Constitution." 
ADF's motion to intervene against the REAP lawsuit describes how the Hunter lawsuit asks the court to declare the longstanding religious exemption that faith-based institutions receive to Title IX discrimination law unconstitutional.
The Department of Education recognizes religious exemptions, such as a school's adherence to biblical definitions of sex, gender, anthropology, marriage and sexual morality, as protected in Title IX and required by the Constitution and the Religious Freedom Restoration Act.
"The very existence of Title IX's Religious Exemption is at stake here, yet none of the current parties [in the lawsuit] are religious educational institutions that benefit from this exemption," ADF's motion states.
"The Court should not assess the Religious Exemption's constitutionality without hearing from the very institutions the exemption was designed to protect," the motion continued.
The legal action filed against the Department of Education on behalf of current and former college students claims the environment at certain religious schools is "toxic" for LGBT students, forcing them to live in hiding and "unrestrained by government intervention, persists with injurious consequences to mind, body and soul."
Plaintiffs in REAM's lawsuit attended or attend schools such as Bob Jones University,  Liberty University, Baylor University, Cedarville University and Brigham Young University, among others.
Elizabeth Hunter, one of the plaintiffs and the namesake for the case, is a former student at Bob Jones University in Greenville, South Carolina. 
On his first day in office, President Biden signed an executive order to prevent and combat discrimination based on gender identity or sexual orientation.
The Biden administration also seeks to redefine Title IX in a way that would threaten the freedom of religion, ADF argues. 
"Targeting religious schools hurts the students and families who desire to pursue their education in places that share their faith and values," ADF Senior Counsel Ryan Tucker said in a statement. "These schools should be allowed to defend their and their students' long-recognized freedoms under federal law and the First Amendment."