Christian Comedian John Crist Says Celebrity Pastors Are His Friends: I'm Not About Tearing People Down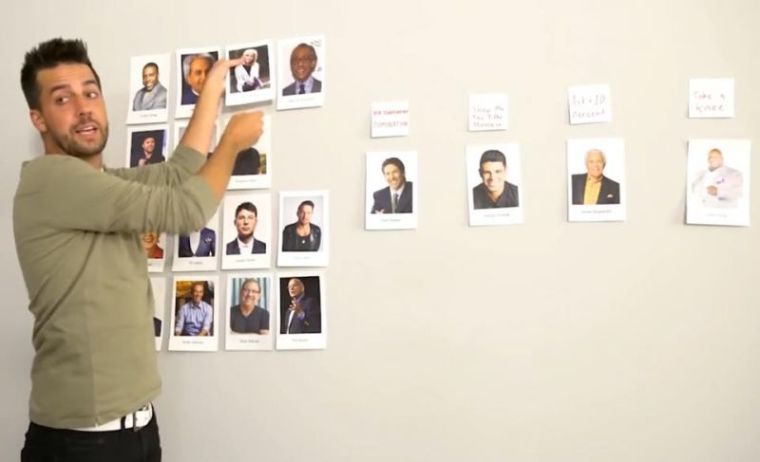 Popular Christian comedian John Crist whose roast of several high-profile preachers in a video called "Celebrity Pastor Fantasy Draft" has racked nearly five million views on Facebook alone, recently clarified that the roast was not intended to demean the preachers because they are his friends.
"I think there might be a misconception about my videos or what I'm trying to do. All these pastors are friends of mine. They're all buddies. I attend all of their churches, I've read all their books. I'm just not in the business of tearing other people down. We'll gently roast some people about their outfits or some things they do on twitter or the internet but I'm not here to come after anyone's theology," he said in an announcement on Facebook in September.
While it's fine to disagree with certain pastors, Crist urged critics to "be careful" with their criticism and their labeling some, such as Joel Osteen, Andy Stanley and Rob Bell, as heretics. He noted that if they disliked the messages of the pastors so much, the best course of action would be to not listen to their sermons or buy their books.
"We're all just waiting for an opportunity to destroy people," he lamented.
"If you're looking for me to be the voice of ... 'yeah, get him, tear him down,' you're not going to find that here."
The Christian comedian explained that a "roast" is not about shaming people. He is also not a fan of targeting anyone's personal life. 
"There was a pastor a year or so ago who got let go from his church because he had a[n] alcohol problem and somebody tweeted at me 'dude somebody so and so just got, you should roast him.' I was like 'What?' What planet do you live on that it's funny to make fun of someone with an addiction?' I'll make fun of somebody driving a Lexus or something superficial like that but I'm not here to come after anyone's personal life," Crist said.
He also mentioned why he chose not to include Willow Creek Community Church in the "Celebrity Pastor Fantasy Draft" video.
"No amount of views or retweets is worth taking a shot at somebody that's dealing with something," he explained. Willow Creek founding pastor Bill Hybels resigned this year after multiple allegations of sexual misconduct from several women. Hybels denied all accusations.
Crist made it clear: "If you're in the business of coming after anyone's character or integrity, it's not welcome on my page."
In a personal defense of Stanley, who leads North Point Community Church, he explained that he was in Atlanta for the holidays, attended North Point and was convicted about things in his own life.
"If you don't think Andy Stanley is preaching the Bible, honestly, take it somewhere else," he said.
Crist also discussed attending Osteen's Lakewood Church in Houston, Texas, and how that changed his mind about the work of the church.
"I went to Joel Osteen's church last fall, I walked in there and was ready to roast it and I saw divorce care, financial peace, free counselling, and I was like 'Oh Jeez.' Honestly ... I walked into his church with a bunch of rocks ready to cast ... I honestly had to just drop them," he said.
"Again, all these pastors would probably tell you the same thing. You are more than welcome to not agree with their sermons or to not read their books ... but to publicly post on the internet that this man is a heretic, just be careful," he warned.