Require Christian Company to Make Gay Pride Shirts, Secularist Group Tells Judge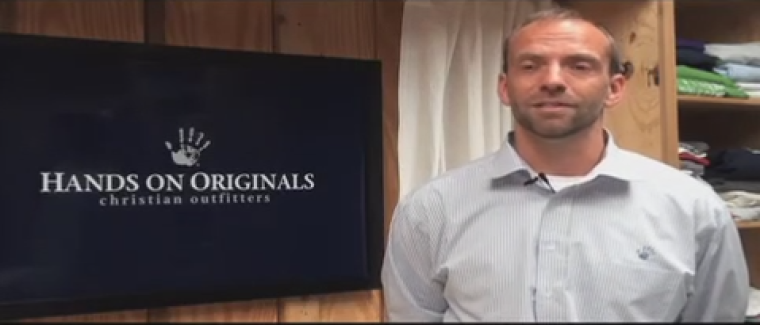 A national church-state watchdog group based in Washington, DC has entered the legal fray over a Kentucky business that refuses to print t-shirts for a gay pride event over religious objections.
Americans United for Separation of Church and State filed an amicus brief in the Kentucky Court of Appeals on Monday against Hands on Originals and its owner, Blaine Adamson.
"Appellee Hands On Originals, Inc., a commercial printing company, maintains that the First Amendment allows it to disregard this law and to deny service to customers seeking T-shirts for a gay-pride event because, it says, its 'work is expressive and artistic'," reads the brief.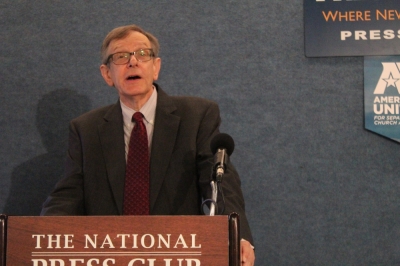 "If that argument were sufficient to allow Hands On Originals — a for-profit business that markets its services to the public at large — to violate the antidiscrimination laws, a host of other businesses would be able to engage in illegal discrimination as well."
The Reverend Barry W. Lynn, executive director of Americans United, said in a statement Tuesday that Hands On Originals should not bebexempted from antidiscrimination laws because of its owners' religious beliefs.
"Lexington-Fayette Urban County's anti-discrimination law means no one has the right to treat LGBT people as second-class citizens," stated Rev. Lynn.
"Hands On Originals does not get a special exemption from this regulation simply because of its owner's religious convictions."
In 2012, Gay and Lesbian Services Organization asked Hands On Originals to make t-shirts for their gay pride event in Lexington.
Adamson and the company refused to do the order, citing their religious objections to homosexuality and the concern that by making the shirts they were in effect endorsing the event.
Hands On Originals was sued and in 2014 found guilty of discrimination by the Lexington-Fayette Urban County Human Rights Commission.
Last April, Fayette Circuit Court Judge James D. Ishmael Jr. overturned the Human Rights Commission's ruling, arguing that Hands On Originals did have a right to refuse the order.
"The Commission in its oral argument says it is not trying to infringe on the Constitutional Rights of HOO its owners but is seeking only to have HOO ' … treat everyone the same.' Yet, HOO has demonstrated in this record that it has done just that," wrote Judge Ishmael.
"It has treated homosexual and heterosexual groups the same. In 2010, 2011 and 2012, HOO declined to print at least thirteen (13) orders for message based reasons. Those print orders that were refused by HOO included shirts promoting a strip club, pens promoting a sexually explicit video, and shirts containing a violence related message."