'Are You Stupid?' Gay Baker Rips LGBT Community for Forcing Christian Bakers to Make Cakes for Same-Sex Weddings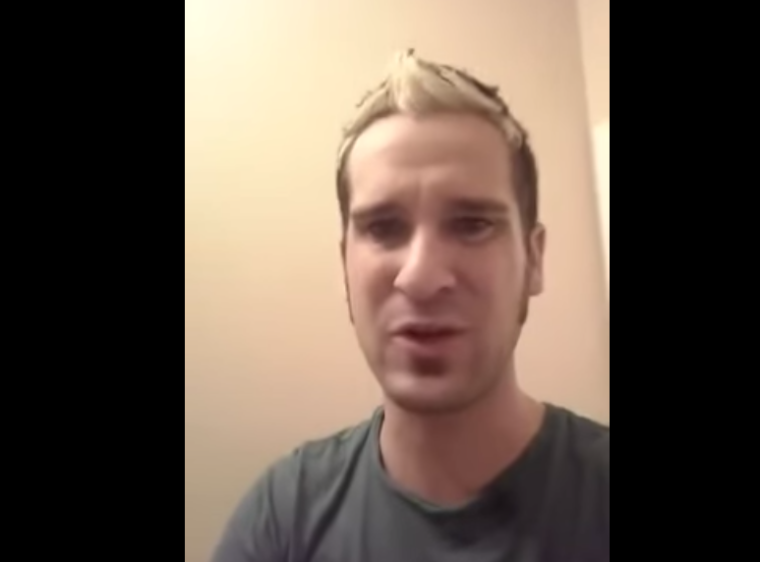 Days after it was announced that Oregon bakers Aaron and Melissa Klein, owners of Sweetcakes by Melissa, would be fined $135,000 for declining to make a wedding cake for a lesbian couple, Jesse Bartholomew, a self-identified gay baker, slammed the LGBT community for "bullying" and "being a Nazi."
"I cannot tell you how disgusted I am with my fellow gay and lesbian community — that they would stoop so low to force someone to bake a cake for them who simply doesn't agree with them," said Bartholomew in a just over 2-minute video posted on his Facebook page on July 9. "They don't have to bake a cake for you."
Bartholomew explained that he felt it was "stupid" to force someone to make a cake for an event that was so personal.
"Personally, that wedding cake should be so personal to you and your wedding — just as the ring, just as the invitations, just as to everything in planning a wedding. … Why would you want to spend hundreds or thousands of dollars on a wedding cake and pay that money to someone who doesn't want to bake the cake for you? Are you stupid?" he asked.
"That is your personal piece of your wedding. Your guests eat that, your cake is involved in your photos, that cake is taken in your mouth and you eat it in your stomach," he continued. "That baker has to spend hours perfecting that cake for you, for your wedding day. And if that cake isn't perfect, then it ruins your wedding."
He suggested that the gay couple could have gone to another bakery willing to take their business and the action they took against Sweet Cakes by Melissa was simply bullying.
"So, you're going to say that you want to force someone who doesn't want to bake a cake for you, and that cake should be perfect for your wedding. There [are] no other bakers out there?" he asked.
"It's plain and simple: you are bullying someone, you are forcing someone, you are being a Nazi and forcing someone to bake a wedding cake for you when there are hundreds of other gays and lesbians that would gladly have your business. Shame on you," he ended.
A fundraising effort to help Aaron and Melissa Klein pay the $135,000 fine for refusing to bake the wedding cake for lesbian couple Rachel Cryer and Laurel Bowman, who filed a civil rights complaint against their bakery in 2013 for "emotional, mental, and physical suffering," has attracted more than $350,000 in donations.
Since their bakery was forced to close due to backlash over their stance on same-sex marriage, Melissa Klein has been unemployed while Aaron, who is a garbage collector, has been unable to work due to an injury.
In January, a judge ruled that the Kleins would have to pay the lesbian couple the $135,000 for refusing to make their wedding cake and earlier this month Oregon's Bureau of Labor and Industries made their final order on the ruling.
"This case is not about a wedding cake or a marriage. It is about a business' refusal to serve someone because of their sexual orientation. Under Oregon law, that is illegal," said the bureau's final order.
"Within Oregon's public accommodations law is the basic principle of human decency that every person, regardless of their sexual orientation, has the freedom to fully participate in society. The ability to enter public places, to shop, to dine, to move about unfettered by bigotry."